Stop worrying everyone, I'm back! Tom and I just spent a couple of incredible weeks in Borneo, staying in the rainforest, relaxing on a paradise island and eating a lot of noodles.
Our first stop was a little town called Sepilok, to see orangutans...
We stayed at a place called
Paganakan Dii
, in a cosy wooden hut overlooking the jungle.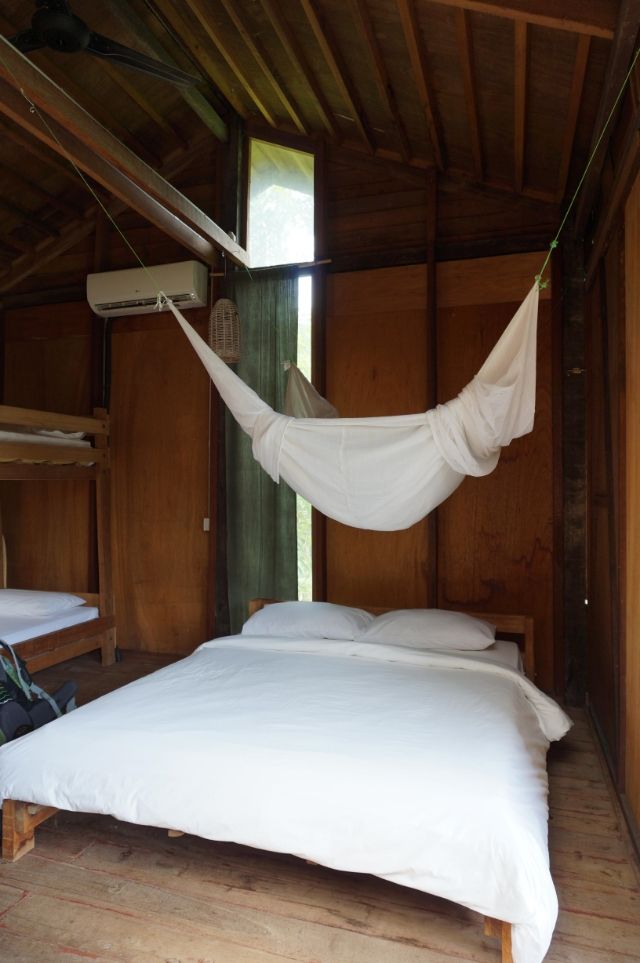 It was all very Swiss Family Robinson. Look, the shower was OUTSIDE!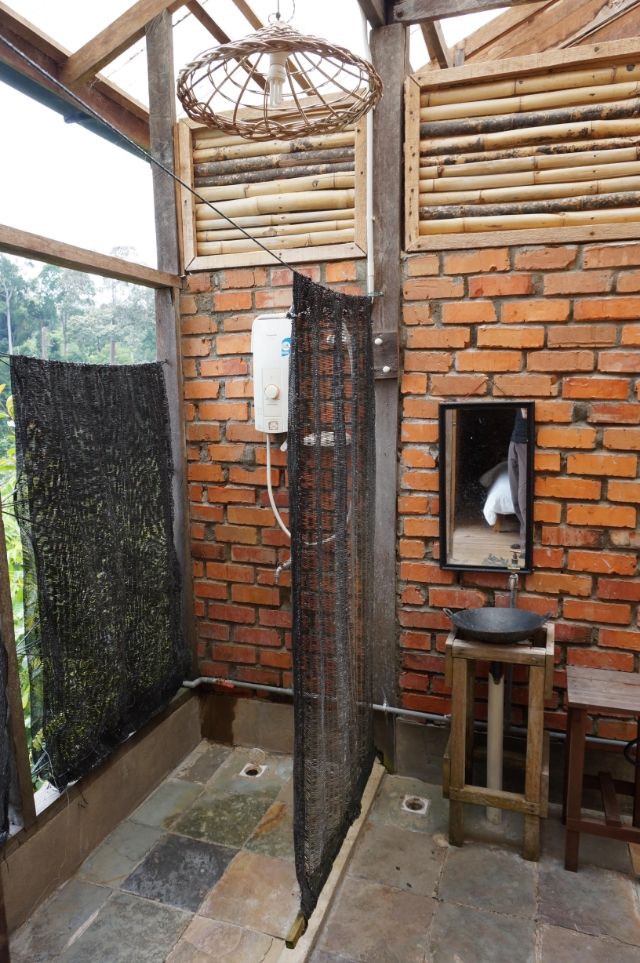 And when I say that it overlooked the jungle, I really mean it. If you leant too far over the balcony, you would have fallen in...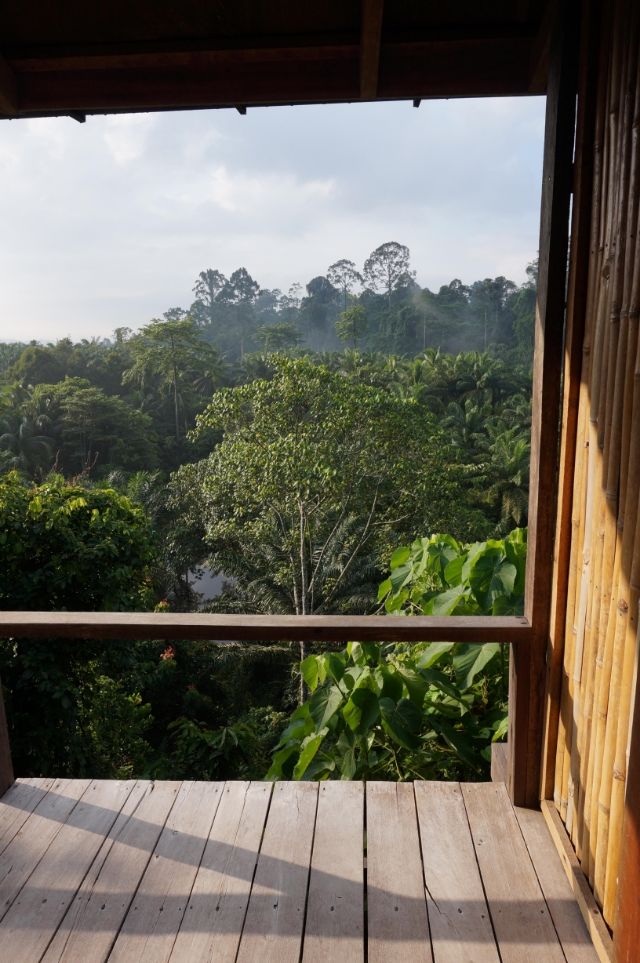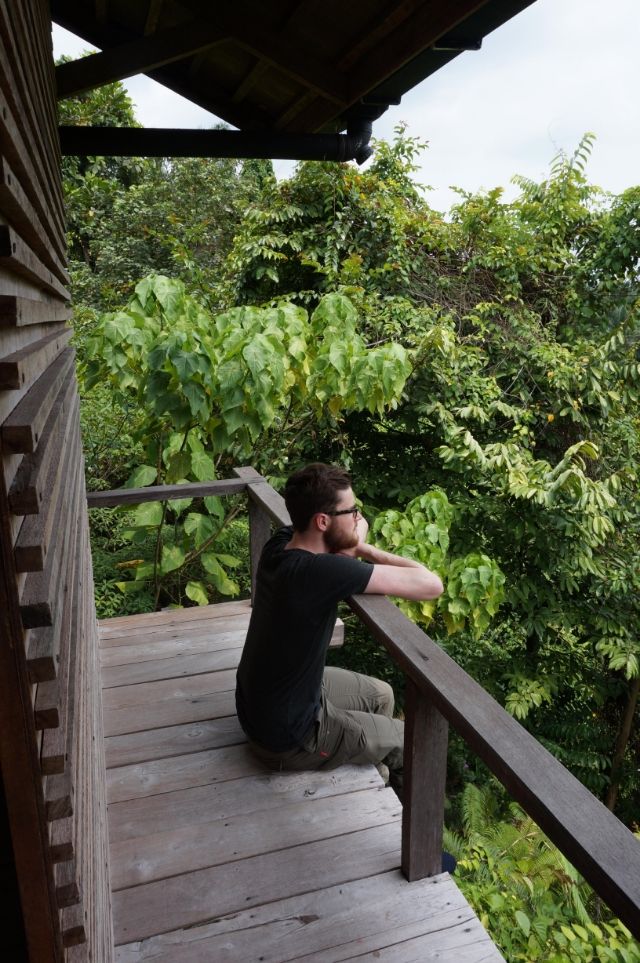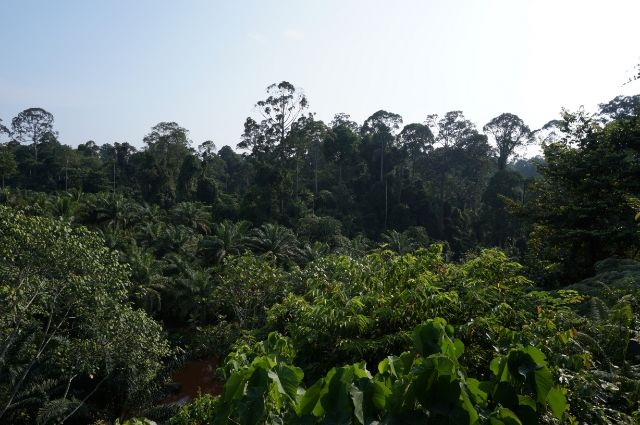 Still can't get over that view.
As I said, we were here for orangutans, so as soon as we arrived we took the free shuttle bus from Paganakan Dii to the
Sepilok Orangutan Rehabilitation Centre
, an amazing organisation that rescues and cares for orphaned orangutans and teaches them all they need to know to safely re-enter the wild.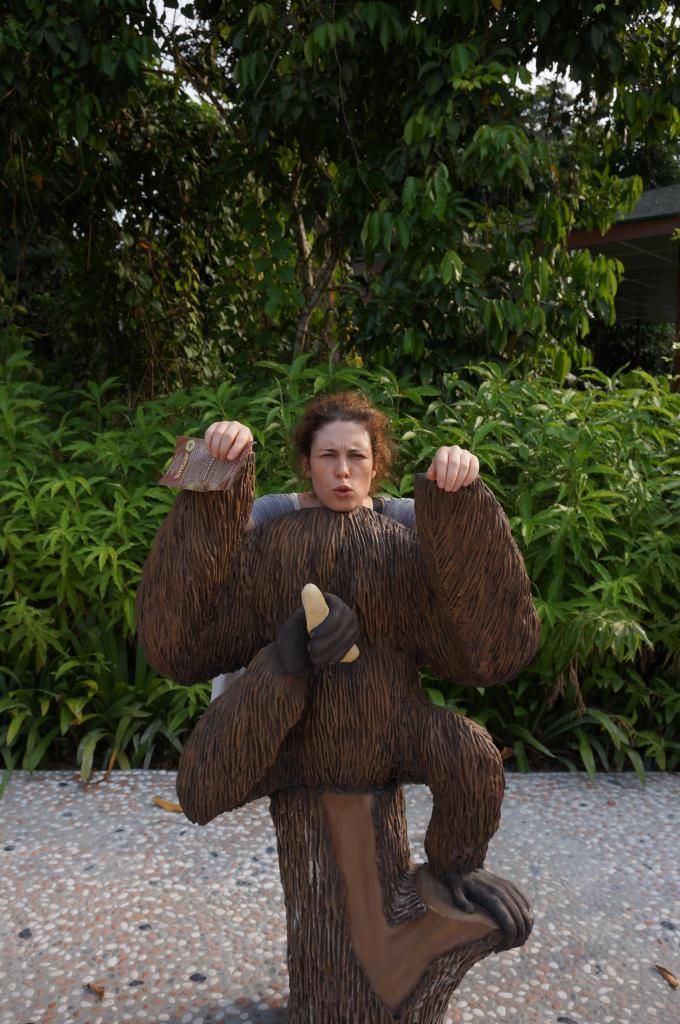 (Had to be done).
We went along a wooden walkway, spotting macaques among the bushes...
...until we reached the feeding platform, where one of the Centre employees emptied a basket full of fruity treats.
Soon enough he was joined by this gorgeous creature.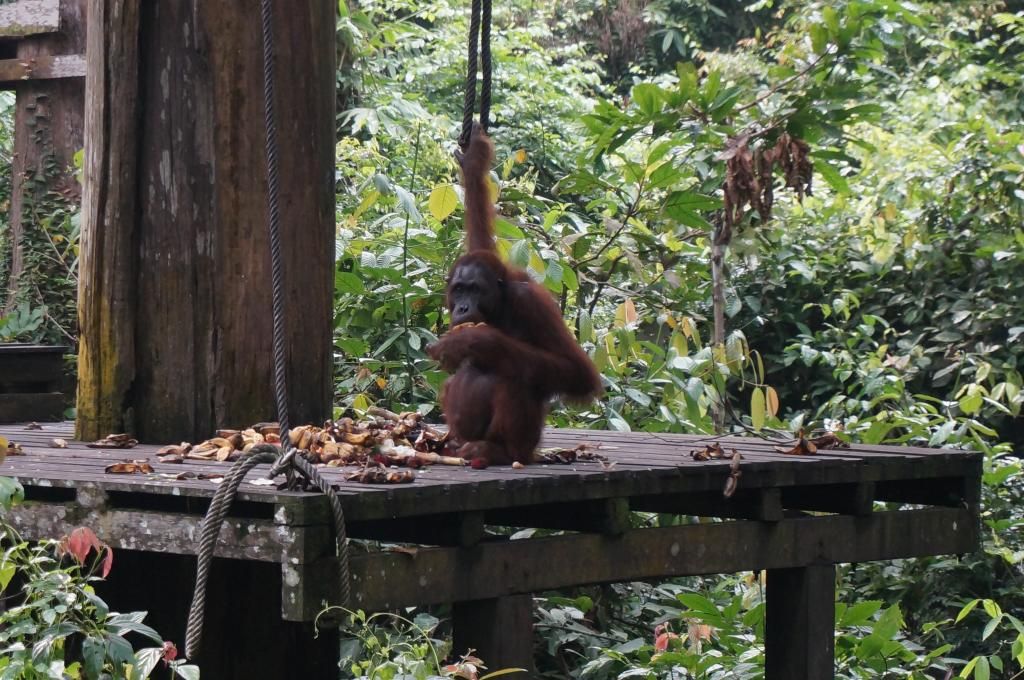 And before long we spied another furry red body making its way through the trees.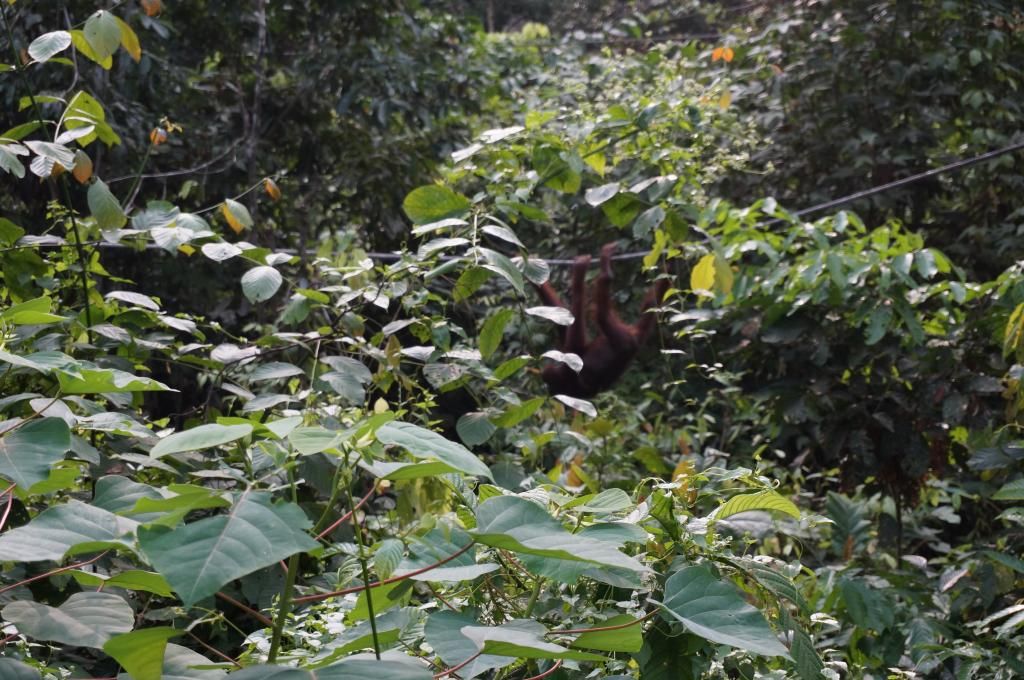 And this beauty had a baby with her! She was understandably cautious and kept her back to us, so we didn't get to see the little one in full view, but you can see its tiny hands and feet clinging to her fur!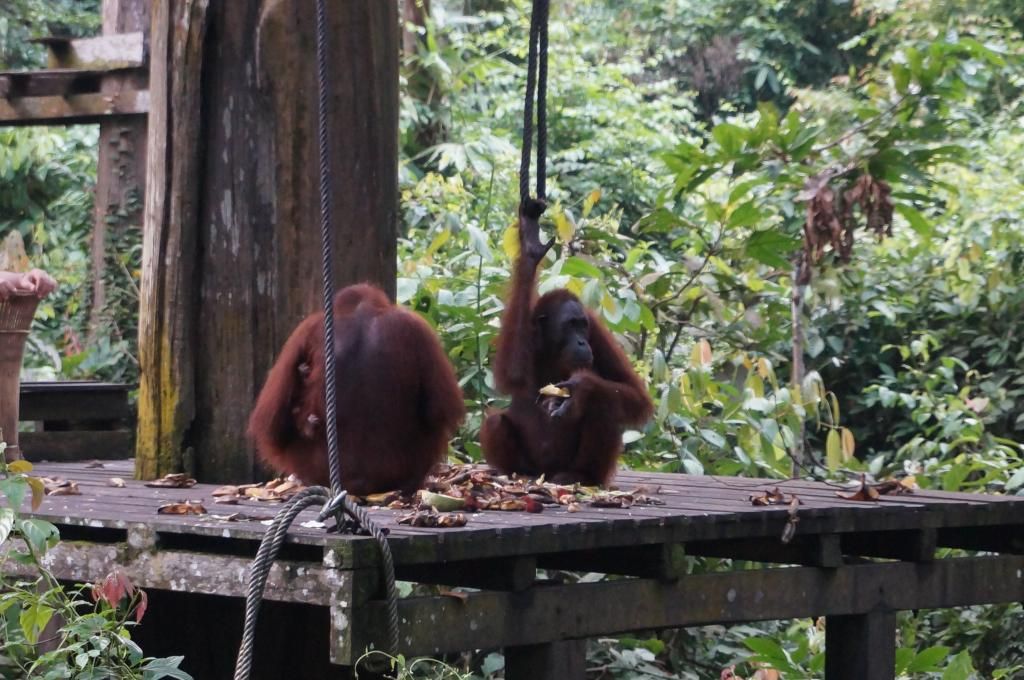 They are magnificent monkeys, slow and peaceful and commanding respect from all onlookers. Even the usually cheeky macaques, which waited until the orangutans had eaten their fill before descending on the platform to finish what was left.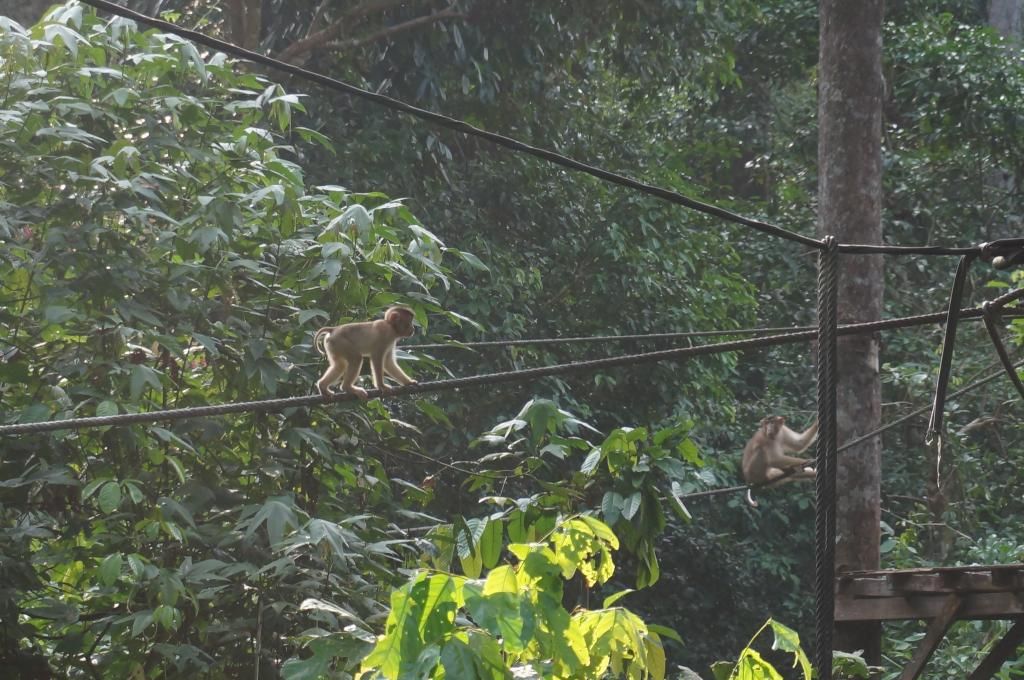 It's not only orangutans and macaques that you can see in Sepilok, Borneo has its very own species of monkey and on our second day we took a taxi to the
Labuk Bay Proboscis Monkey Sanctuary
to see them.
Proboscis monkeys are...err...not the prettiest primates out there - they get their name from their huge, bulbous noses, they have a special digestive system which enables them to digest usually toxic leaves but gives them a pot belly, and the males'...err...in the interests of decency let's refer to it as 'virility'...is constantly...um...very pronounced. But they are so animated and curious and funny that we couldn't take our eyes off them, and left with a huge appreciation for these fascinating animals.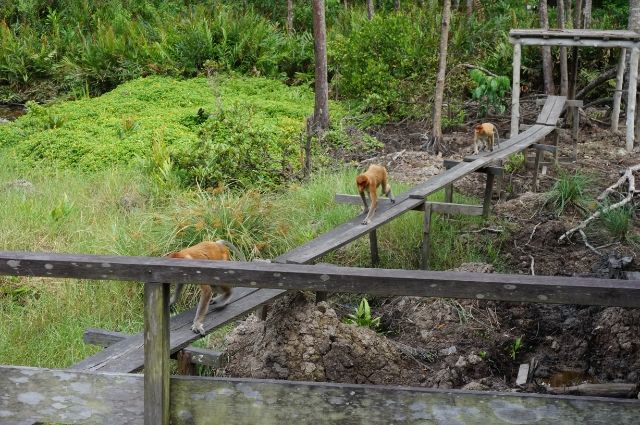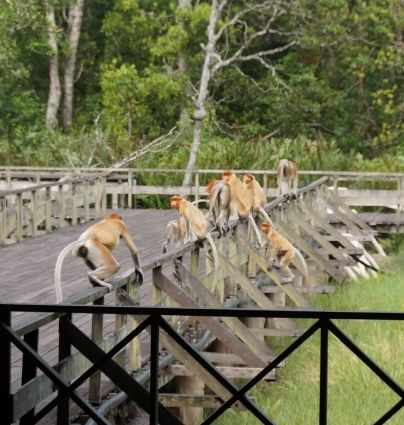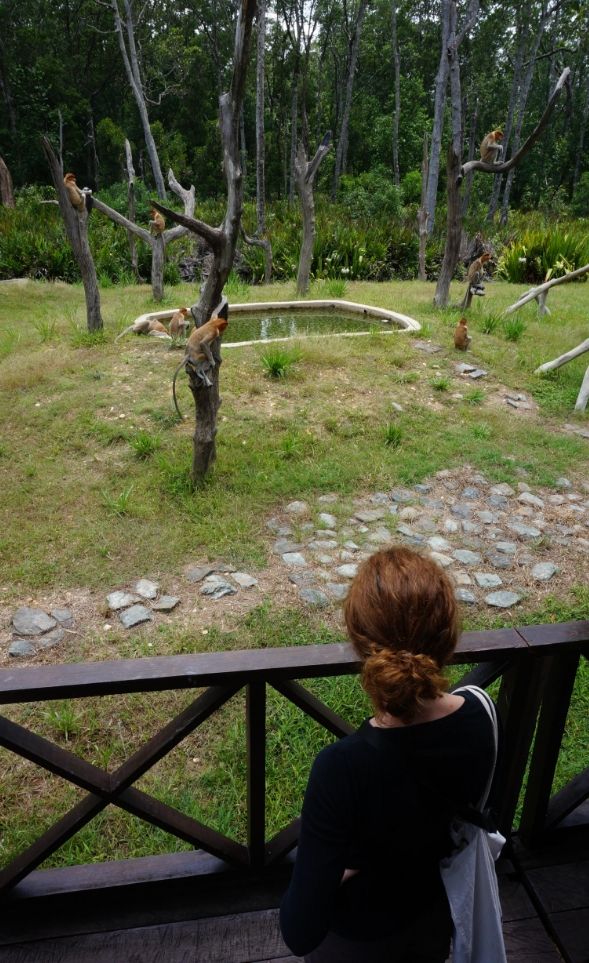 There were so many mothers and their young!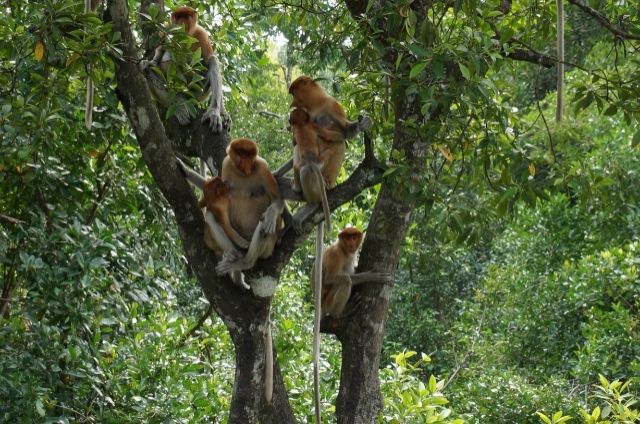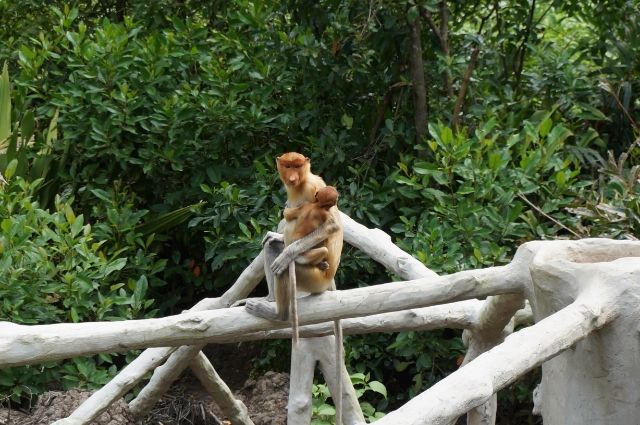 The monkeys are divided into two groups, the harem group, which is all of the females and babies, presided over by the alpha male, and the bachelor group, which is all the other grown males. They spend their time challenging the alpha and attempting to usurp him so they can mate with the females. We witnessed this at very close quarters - they kept running across the platform we were standing on, landing with all their weight and making as much noise as possible. It was quite alarming!
That one there is the alpha.
Alpha in the making?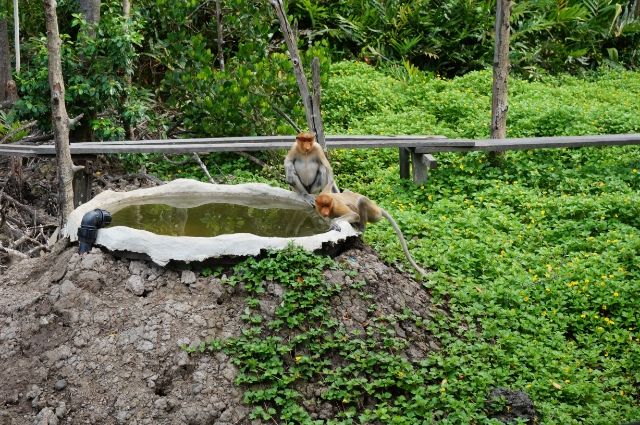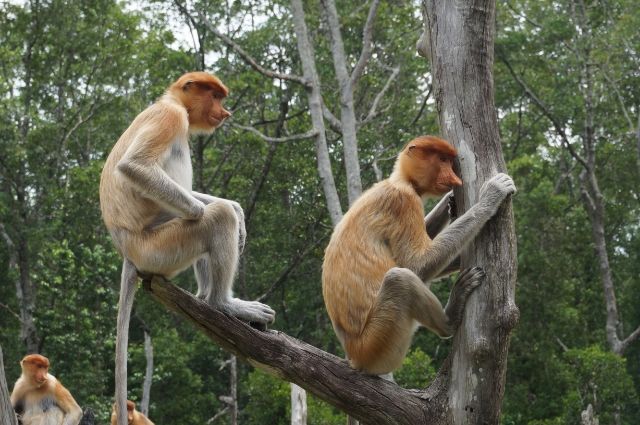 Honestly, they may look a bit odd, but we couldn't help but fall in love with them.
On our last day in Sepilok we took the bus again to the
Rainforest Discovery Centre
, which is like a museum of the jungle.
First we explored the Canopy Walkway.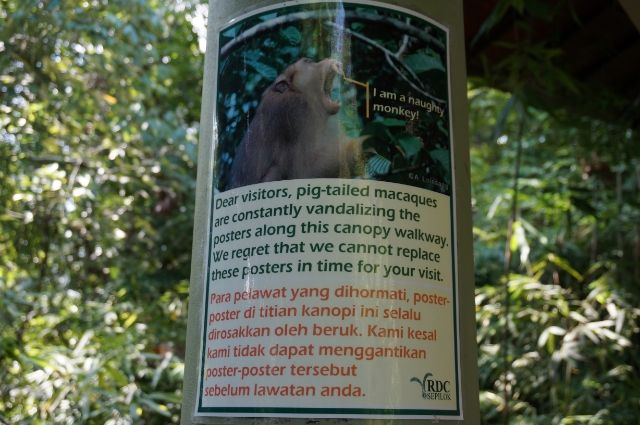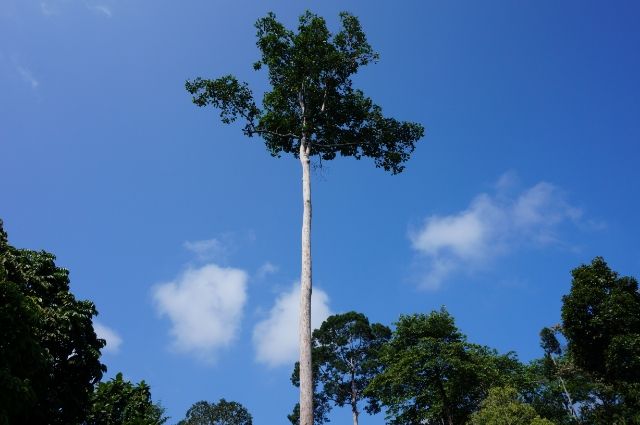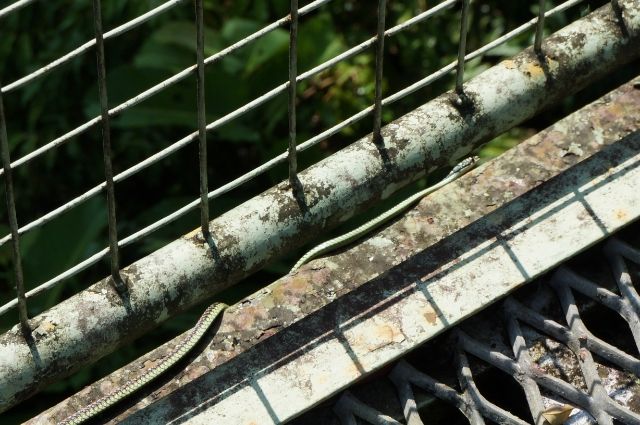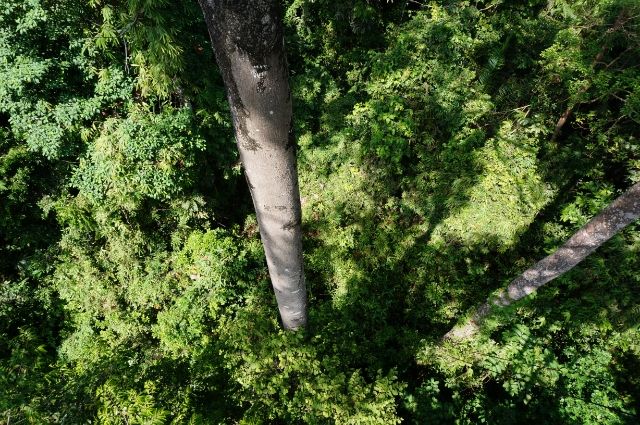 Before having a little wander through the depths of the forest.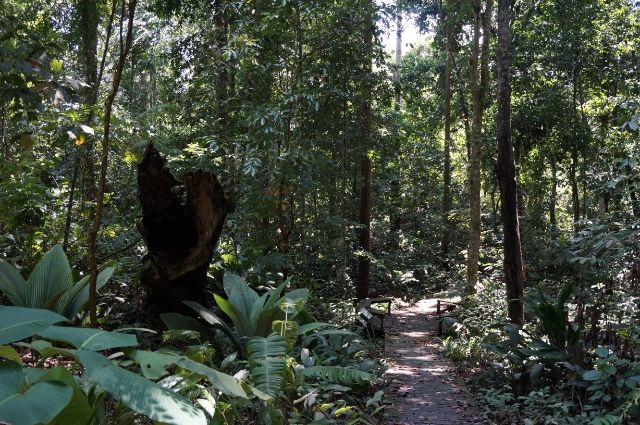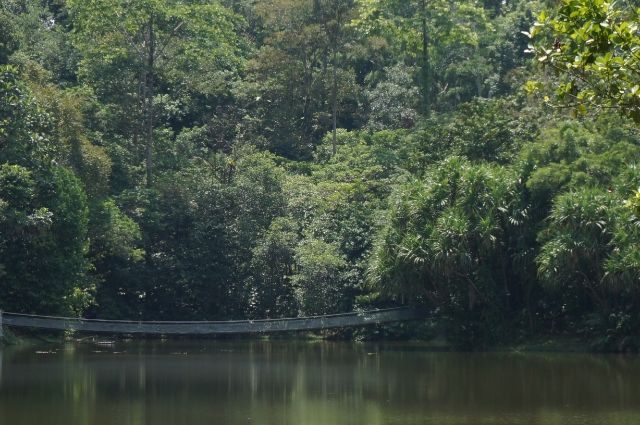 It was sooooo hot, so it was a relief when we came across the Exhibition Hall, an air-conditioned room full of well-written, interesting information about the plants and animals that are found in the jungle. We stayed there for about two hours, reading every single word.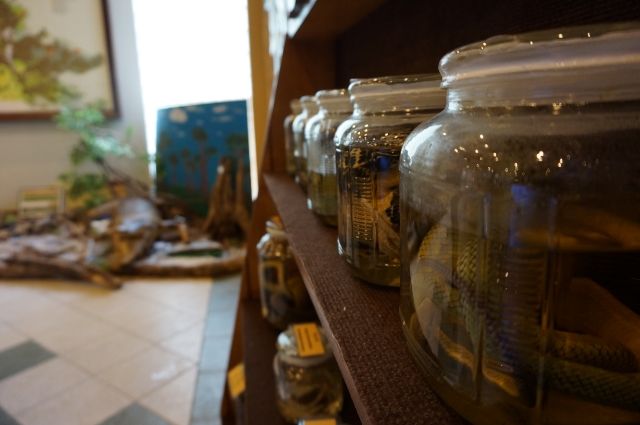 Eventually there was no more that we could possibly learn, and we had to go back outside into the stifling heat.
We ventured into the Plant Discovery Centre, to see some of the flora that we had just read about.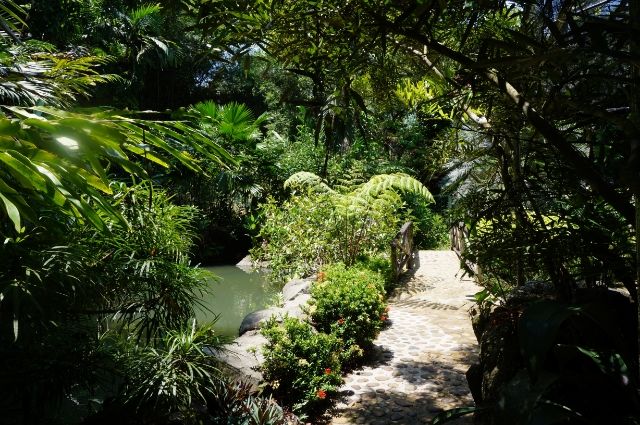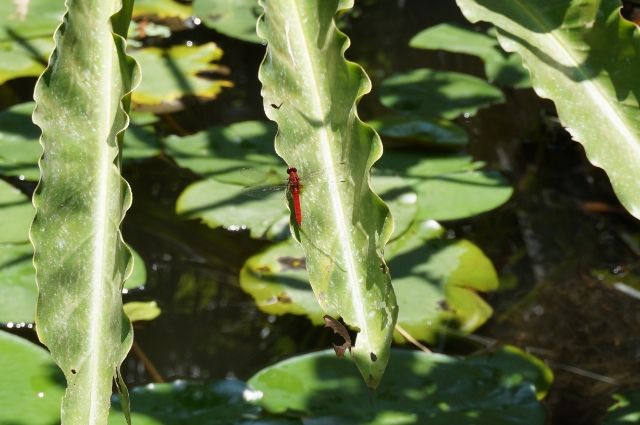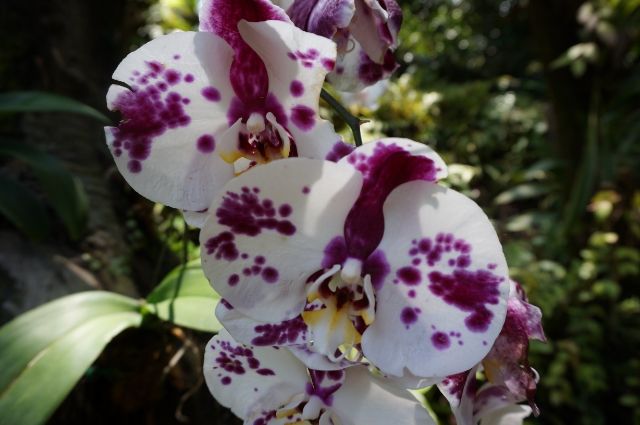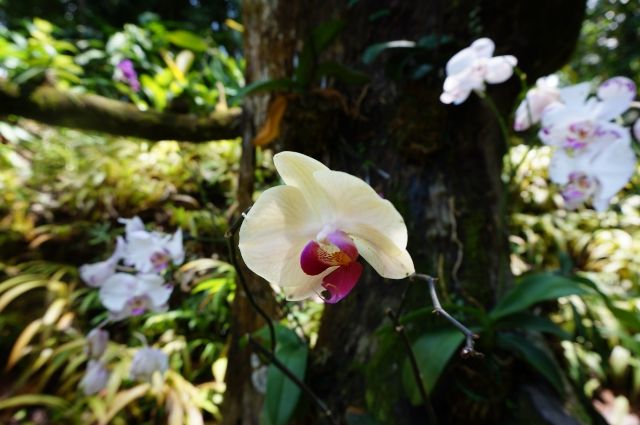 Pitcher plant!
Afterwards we had another little sit in the cool of the Exhibition Hall, while we waited for our ride to our next Borneo adventure. Post coming soon!