Ready for another exceedingly long Borneo post? I promise it's not as long as the last one, and it's got a sea turtle in it!
After leaving the jungle we flew to Kota Kinabalu, to go diving in the Tunku Abdul Rahman Marine Park.
Kota Kinabalu (known as KK) is a city on the northwest coast of Borneo, and the capital of Sabah, the particular state that we were visiting.
We had pre-booked two days of diving (three dives a day) with
Borneo Dream
, a highly reputable outfit with excellent reviews. Our guide, Basir, was absolutely brilliant, he knows his stuff, really put us at ease and was a pleasure to dive with. And the Marine Park, only a 20 minute boat ride out of KK, is gorgeous.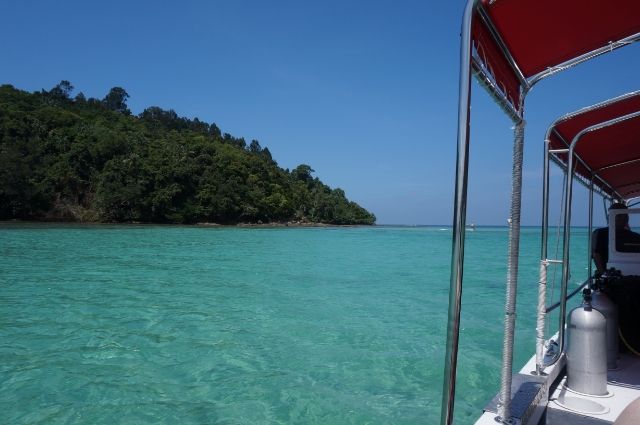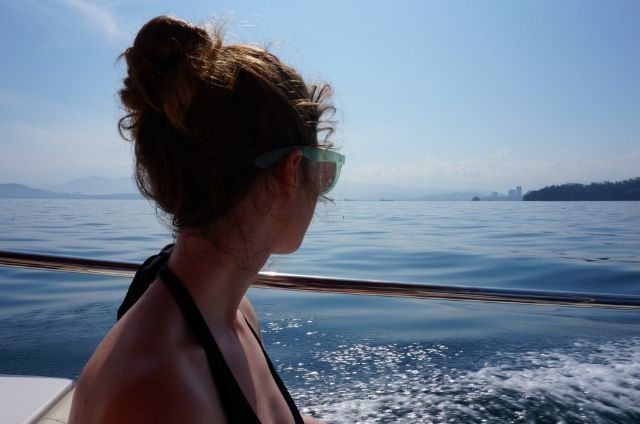 The marine life is unbelievably varied, and we saw so many things that I hadn't seen before (not actually all that hard when I hadn't dived since doing my PADI two years ago). By some stroke of luck, on our second day we were joined by a really nice guy called Kenny, who had some super-duper equipment for taking his camera underwater.
Lionfish. They're venomous, eep!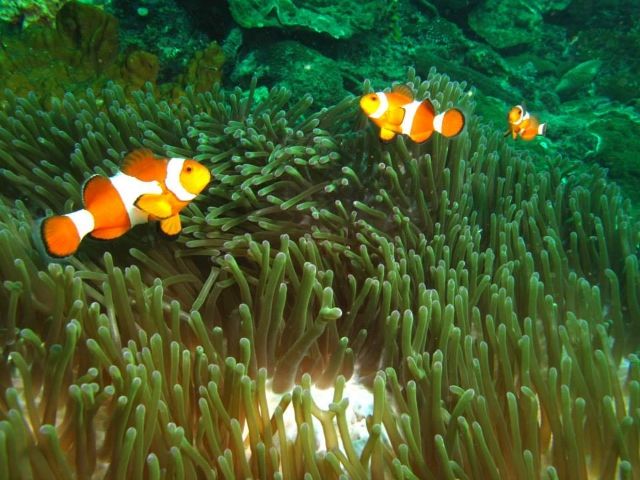 Nemos!
Cuttlefish. These things are the chameleons of the sea.
Being circled by a school of barracuda.
And the little fella below needs no introduction.
Top of my list of things I wanted to see was a sea turtle. Everyone said I was bound to see one in Borneo, but I didn't believe them. I didn't want to get my hopes up. Right at the very end of our last dive on day one however, we saw a huge hawksbill! Best way to end the day.
And during one of the dives on day two, I caught Tom doing the turtle sign. I couldn't see it anywhere though and just thought he was suffering from nitrogen narcosis or something. Then suddenly, this beautiful green sea turtle popped out from under some coral and swam right beneath us!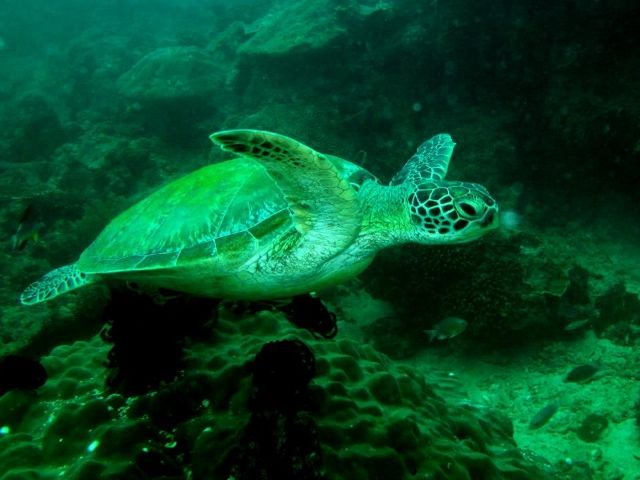 Incredible. It seemed so calm, completely unfazed by us bobbing about above it, expressing our excitement as best we could with our mouths full of regulator and our faces covered in mask.
Obligatory "okay" pose photo! You can't smile when you're scuba diving because you get a mouthful of seawater, so this is how you tell everyone that you're having an amazing time.
We went to the same place for lunch both days, where they did a delicious chicken curry and coffee to warm up with. It doesn't look like much but when you've already done two dives by lunchtime this is exactly what you need.
Each evening we stopped by a cool little coffee shop-slash-museum on our way back to the hostel. It was called
Borneo 1945 Museum Kopitiam
, and was a cross between a cafe and a museum of the Allied forces' contribution in Borneo during the Second World War. It was cosy and quirky served really good coffee.
Iced lattes and kaya (coconut) jam on toast.
We spent the evenings exploring KK. Here are some pics of the Night Market.
This cheeky rascal was putting fish guts on the end of a stick and flinging them into the crowd of shoppers. It was really funny, but only because we weren't in his line of fire.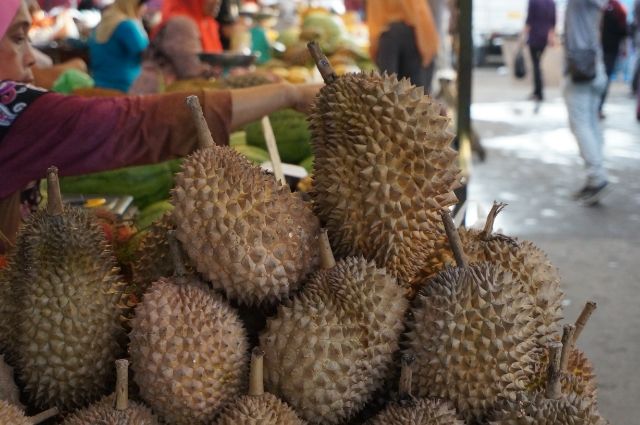 Durian, the smelliest fruit on the planet. It's something of a delicacy in this part of the world, but the smell is so pungent that it's often banned from hotels and public transport. Still wish I had been brave enough to try it though...
Borneo has a huge Chinese community, so on one of the nights we went to a Chinese restaurant serving Bah Kut Teh, slow-cooked pork soup.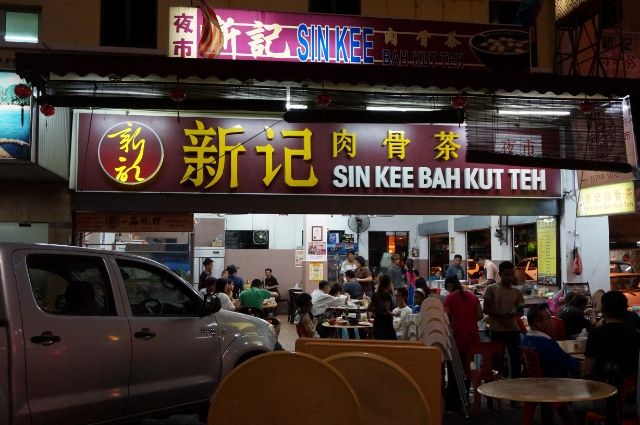 We're pretty sure that we did everything wrong, eating with the serving spoons instead of with chopsticks, piling all our bones and other inedible bits into an empty bowl instead of leaving them lying all over the table (the correct way, appaz), but it was very tasty and a lot of fun.
After our few days in KK we felt like we knew the place well, and it was interesting to spend some time in a big city, but it had been a surprisingly tiring week and we were ready for some beach...