Are you ready for the last ever Borneo post?! How are you going to cope without them?
Everything we had done so far took place over a single week, so as happy as we were to be there, you can imagine that we were also pretty tired (even though scuba diving seems like just a lot of floating around and waving at fish, it actually burns about the same amount of energy as running!).
So for our last week we planned to do lots of nothing at all on a stunning, secluded island.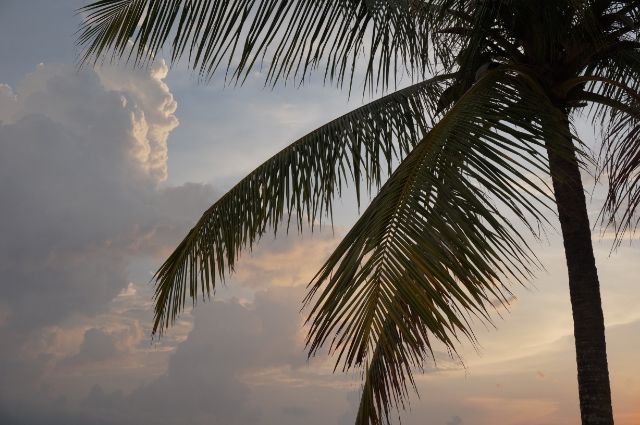 Pulau Mantanai Besar is about a two-hour drive and a 45-minute speed boat trip from KK. There are only a few accommodation options, and
Mari Mari Backpackers Lodge
came the most highly recommended.
I wasn't quite sure what to expect but there was no need to have worried, it's a fantastic little resort. There isn't all that much to it, just an open air reception, kitchen and dining area, rooms in the form of sulaps (traditional wooden huts on stilts) dotted about the sandy ground, a hammock here and there and a few shady decks on the beach.
The sulaps were lovely, small and simple but clean and very cosy. Here's ours.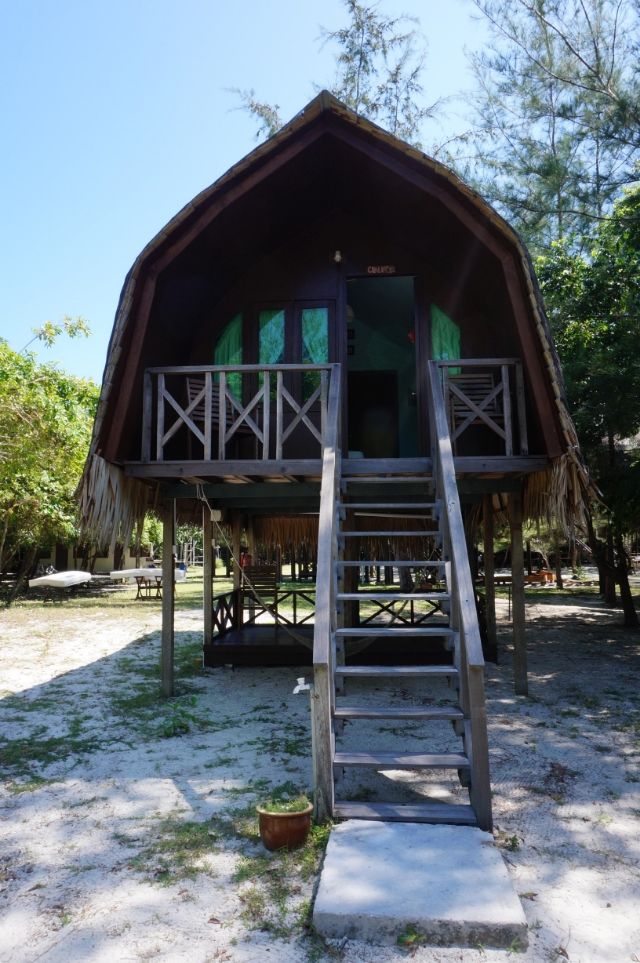 And we were only a few metres from the beach, which was beautiful beyond words (so here are some pictures instead).
The best bit was that there was nothing to do all day but sunbathe, read, have a paddle, eat, nap, swing in the hammocks, nap again, eat some more, maybe do a spot of light snorkelling, or take the kayak out for a bob around, watch the sun set, eat again, sleep etc etc.
Had to occasionally fight the cows for the sun decks, but it's not like we couldn't do with the exercise.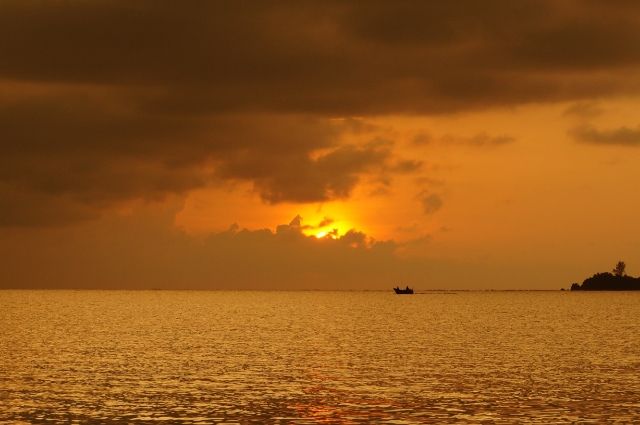 Whenever I had energy for slightly more than snoozing on the sand, I'd wander along the shore looking for beach creatures.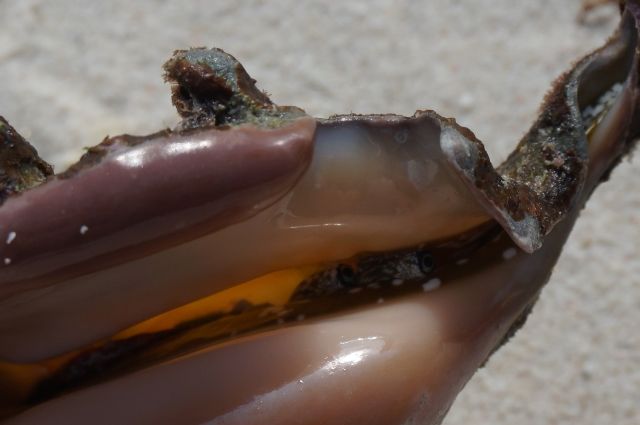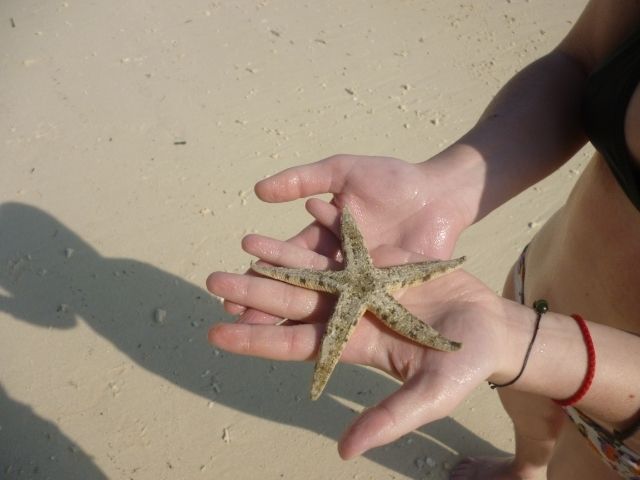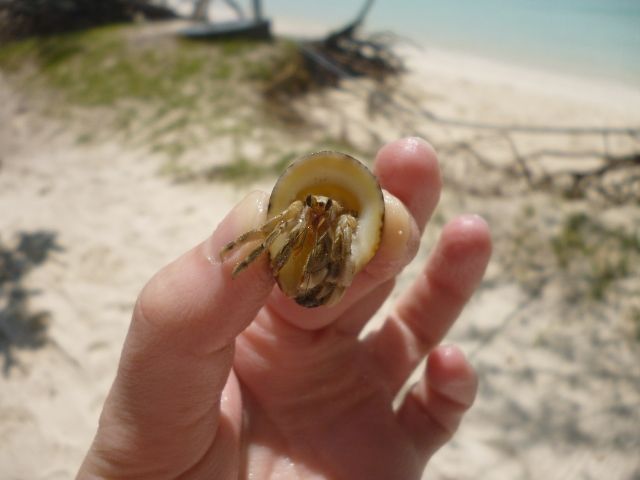 On one of the days a guy selling freshly caught fish came up to us in his boat. We haggled for a couple, took them live to the kitchen and had the most amazing lunch.
Can you see that cheeky cat there, trying not to be noticeable, just waiting for us to look away?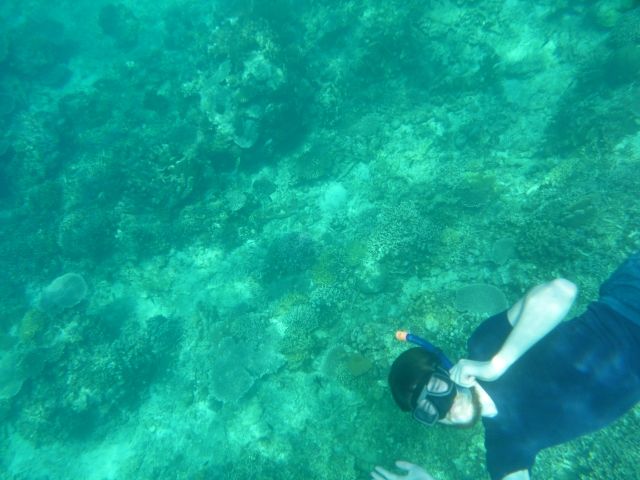 I was worried about the weather because we were there in the rainy season, but it couldn't have been better. Weirdly, every evening you could see storm clouds form over the mainland, swiftly followed by thunder and lightning, but it never came as far as our little island.
We were there for three nights and I could easily have stayed longer, but we had to get back to KK for our flight home.
Still not having had our fill of being lazy and indulgent, we spent our last night in the
Shangri-La's Tunjung Aru Resort & Spa
. It was delightful to be so well looked after right at the end of our trip, a great way to ease the rising panic we were both experiencing at the thought of rejoining the real world.
Our room was gorgeous and filled with anything you might ever need, from slippers to stationery.
And the bath, which overlooked the sea, was HUGE!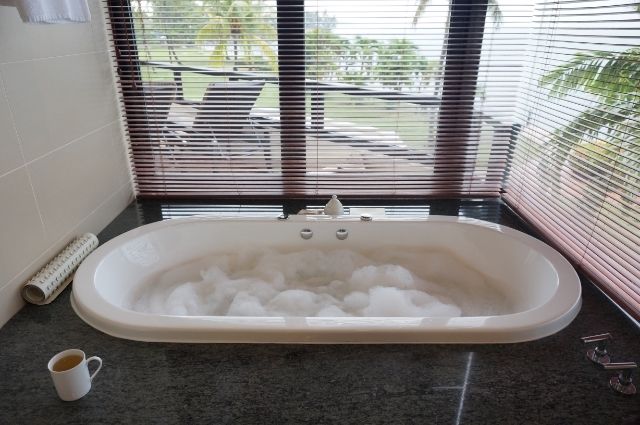 Tom's actually underneath all of that somewhere...(not really! But he could have been, it was THAT deep).
We went for the buffet at dinner, which meant there was an almost intimidating number of dishes to choose from that never seemed to run out.
(Plate one of three)
I sneakily mentioned when booking that Tom and I had recently celebrated our anniversary. I just meant that we'd been together for a year, not married, but the hotel took it very seriously and when we got back to our room after dinner, we found this...
Awwww...
But also hahahahahahahahahahahaaa!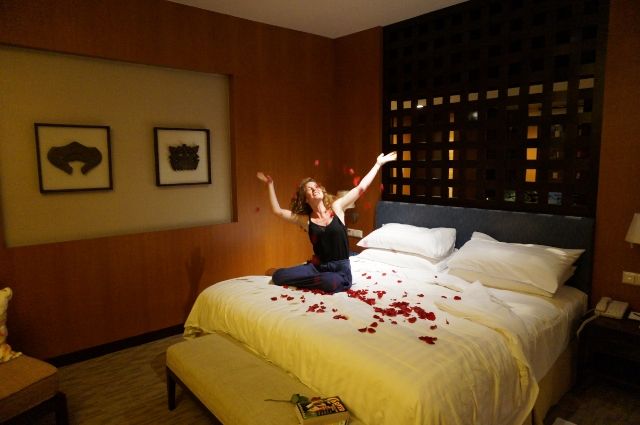 There was another buffet at breakfast, so we made the most of it being our last day and followed the precedent we set the previous evening (three plates each again).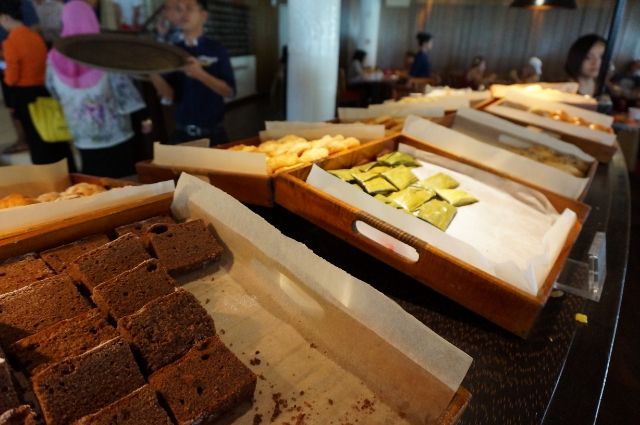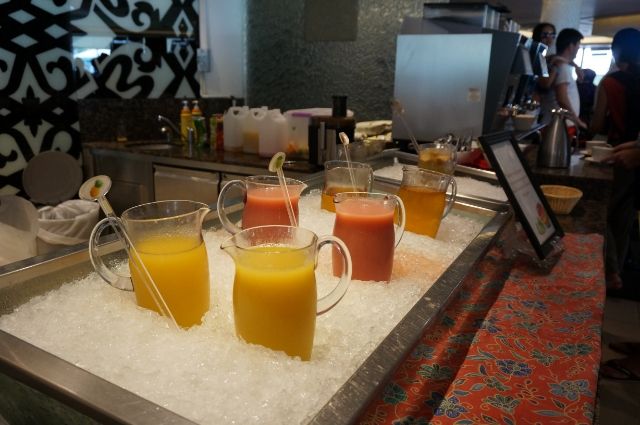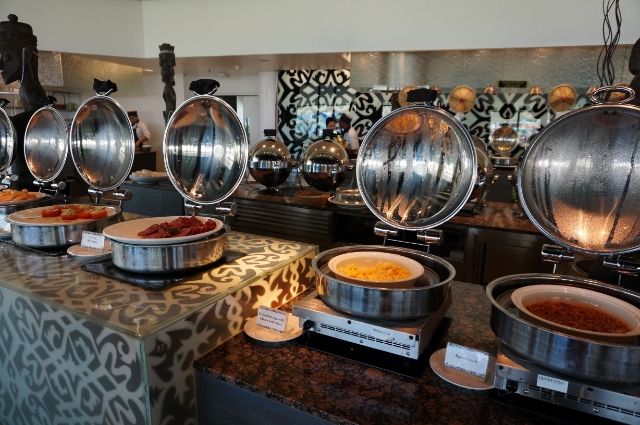 And attempted to make ourselves feel better about it with a dip in the pool.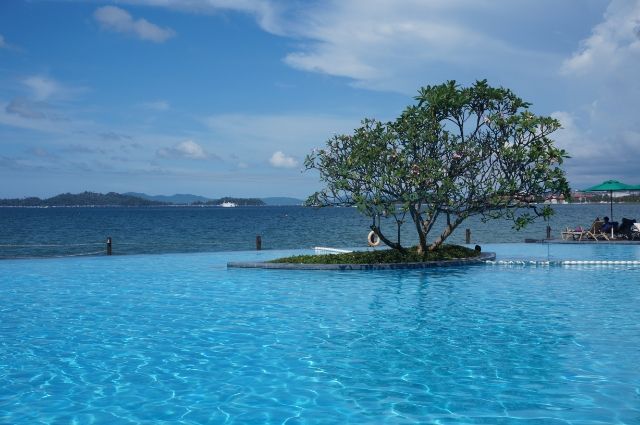 And then it was time to leave, wah!
We left happy and content though, since Borneo had given us everything we'd hoped for and more (plus I consoled myself by watching The Lego Movie again on the plane home).