Happy new year everyone! I hope you had a wonderful festive season and that 2015 is treating you well so far. Most of my resolutions this year are easily achievable things that I was going to do anyway, to make myself feel virtuous and smug. I did make one serious commitment though, and that's to go to more exhibitions. And to go earlier than the day they finish, which is what usually happens.
So in that fuzzy period between Christmas and New Year, when the sofa has begun to mould itself around your body and eating chocolate for breakfast is starting to seem weird again, Tom and I dragged ourselves out to the big one...the
Late Turner
exhibition at Tate Britain.
Of course, we couldn't possibly go until we'd restored our energy supplies (depleted by the effort of simply changing out of our pyjamas for the first time in days), so we went for brunch at a place just around the corner - the Regency Cafe at 17-19 Regency Street.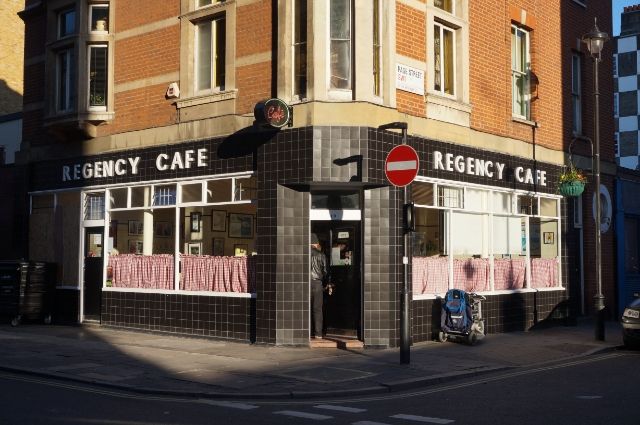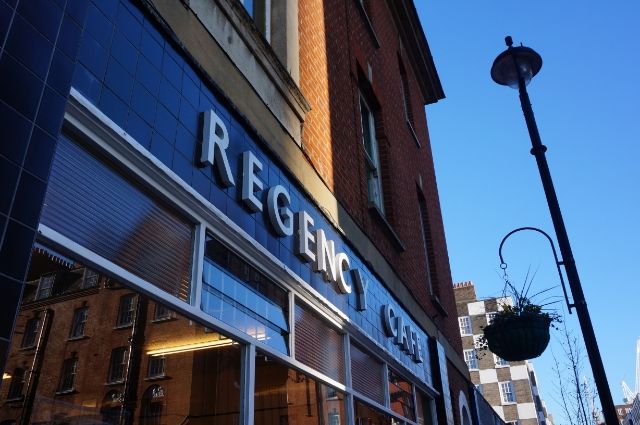 It's a good old fashioned (and quite iconic) English 'caff', opened in 1947, which serves straightforward fare like fry-ups, pies and baked potatoes (just what we needed mere days after Christmas). But for all of the stains on its mugs, it's an incredibly popular place and by the time lunch rolled around the queue was almost out the door.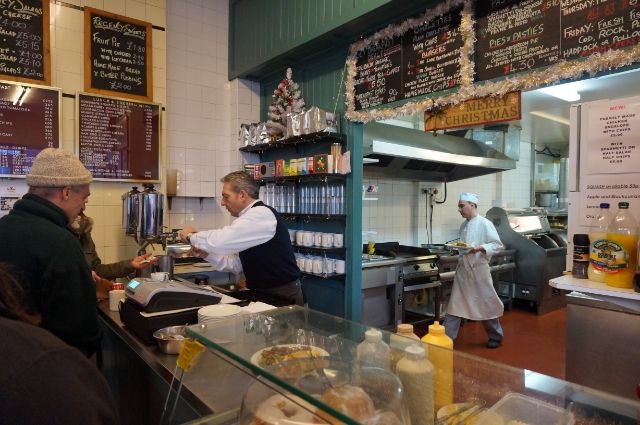 It's quite possible that the decor hasn't been updated since it first opened (think tiles on the walls, formica tables, gingham curtains), but that's part of its charm. Its authentic feel has led to it being used in a number of films, from the 2010 Brighton Rock remake to the recent Pride, and the walls are covered with framed pages of magazines that have used the cafe in fashion shoots.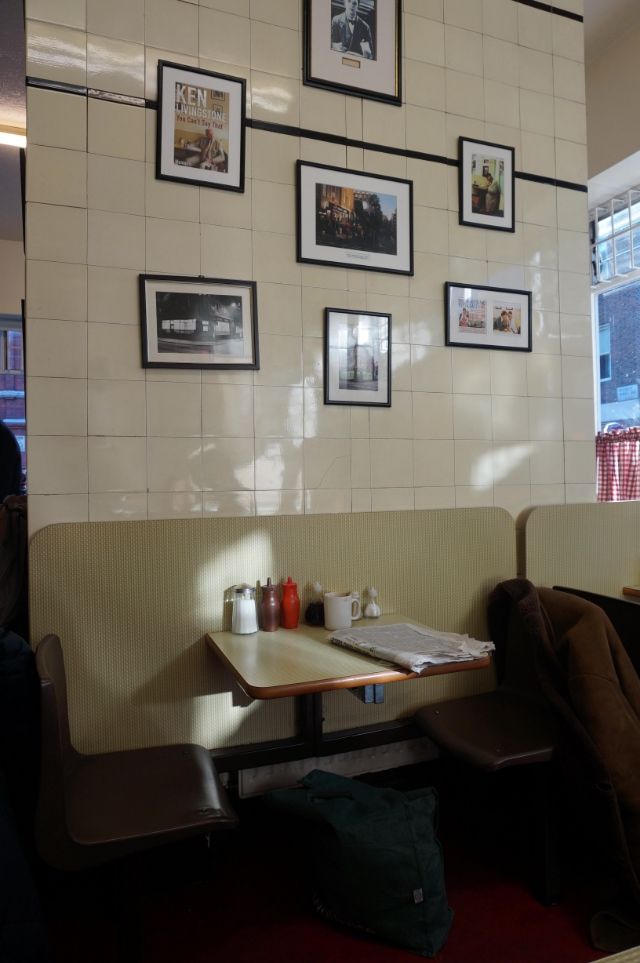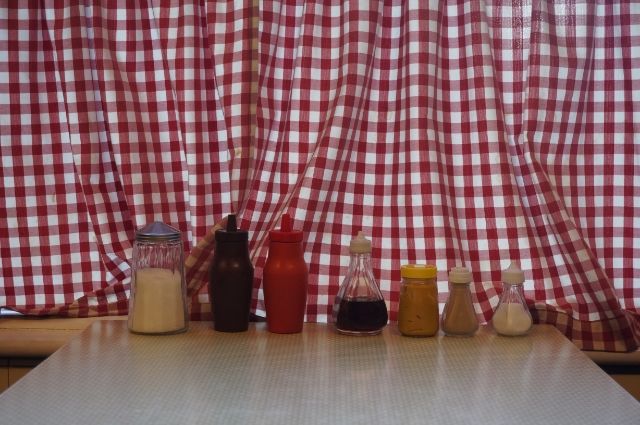 Service is abrupt but entertaining - you make your order, find a seat and wait for your name to be bellowed from behind the counter, calling you up to collect your plate yourself. The food is far from fancy, but it's cheap and cheerful and fills a hole (not that I'd had a hole to fill since some time before December).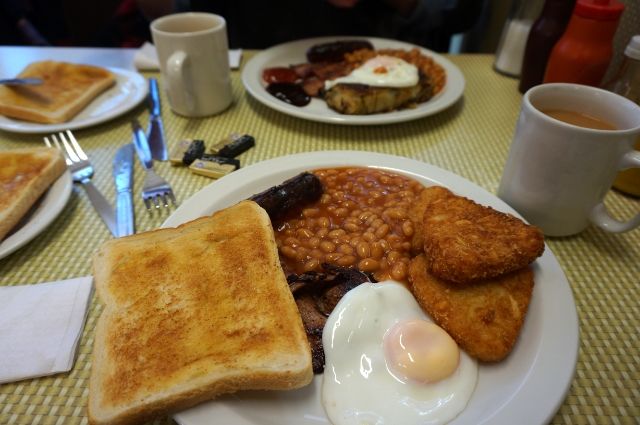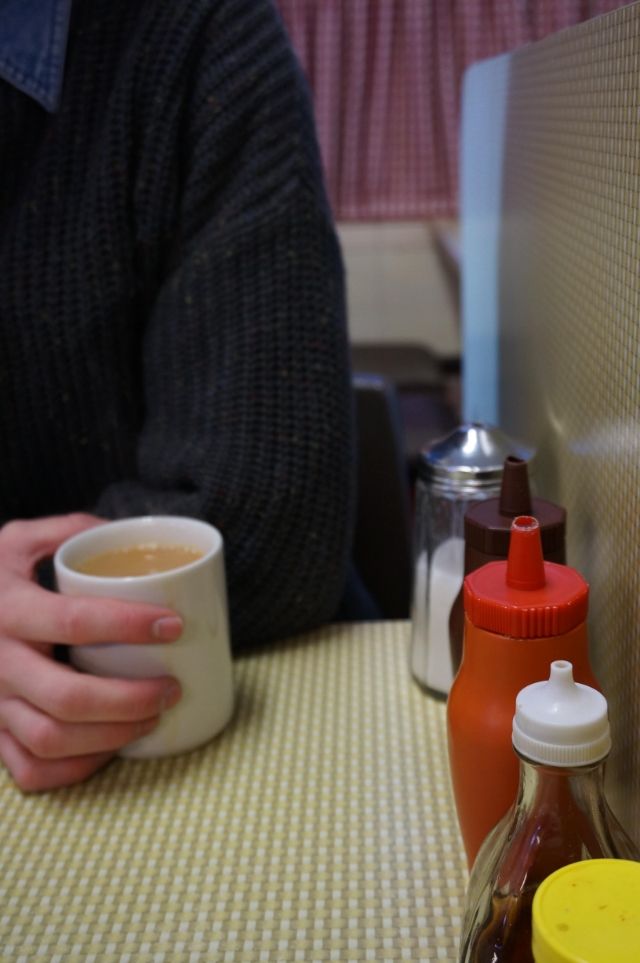 Once we were warm and well-fed, we left the Regency and braved a quick walk in the cold to Tate Britain, where we spent a good few hours entranced by JMW Turner's most most ethereal and atmospheric landscapes.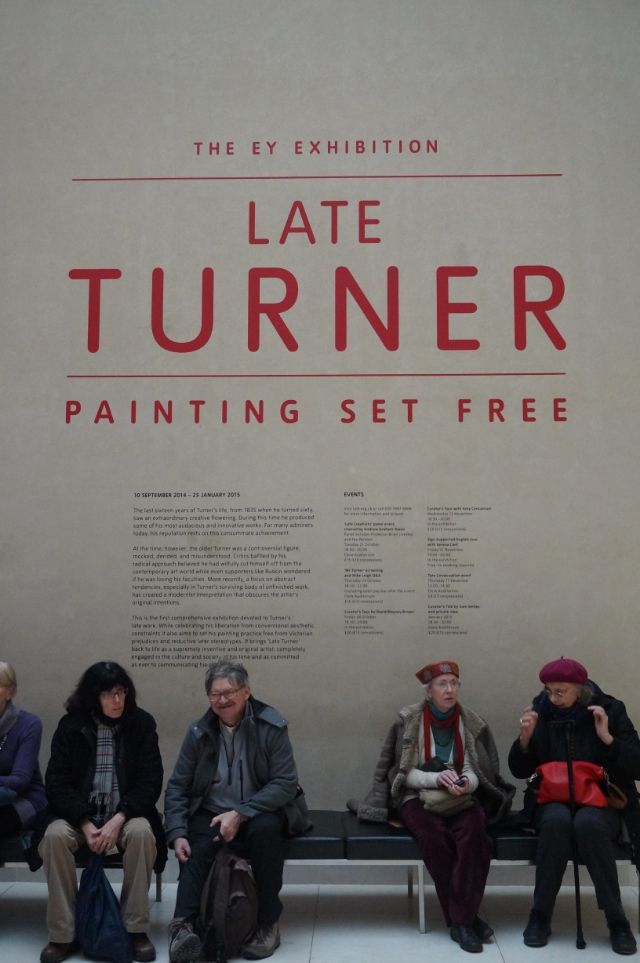 As you may have guessed, the exhibition is dedicated to the last years of Turner's life (beginning in 1835 and ending with his final works in 1850). It was during those 15 years that Turner was at his most experimental and produced works that are often considered to have been the precursor to impressionism, so this is definitely one not to miss.
The rooms are broadly categorised by subject matter. In one room you find works inspired by his jaunts in France, Italy and Switzerland (which he continued to make until he was 70!). In the next, paintings exploring lessons learned from history and reflecting on contemporary developments, such as the introduction of steam power. Another is filled with a number of his dynamic seascapes.
Clockwise from top left: Rain Steam and Speed - The Great Railway; The Blue Rigi, Sunrise; The Thames above Waterloo Bridge; and Snow Storm - Steam-Boat off a Harbour's Mouth.
Across more than 150 oils, watercolours, studies and sketches you see examples of his innovative approach and pioneering methods. The fourth room, described as "an exhibition within the exhibition" holds a series of experimental square canvases in ornate circular and octogonal frames, their impact enhanced by the dark, royal blue walls on which they are hung.
And it's all even more impressive knowing that he produced these masterpieces in the face of public shock and misunderstanding at his radical practices - he had to contend with derision, criticism and even his biggest fans wondering if he was losing his mind. Well, he showed them.
The exhibition runs until 25 January, which means I'm winning at resolutions so far and I have rewarded myself accordingly. How are you getting on? What challenges have you set yourself for 2015?