I've always thought that being an art dealer would be my ideal career. Imagine spending your days immersed in the world's creative history, seeking out beautiful paintings, prints and drawings and buying priceless objects with other people's money! Yep, that's the role for me. Unfortunately, I lack the background (went and studied law instead of history of art), the contacts (all the people I know and love can just about stretch to posters from Ikea) and, crucially, the massive stash of dollar required to get on the art dealership ladder.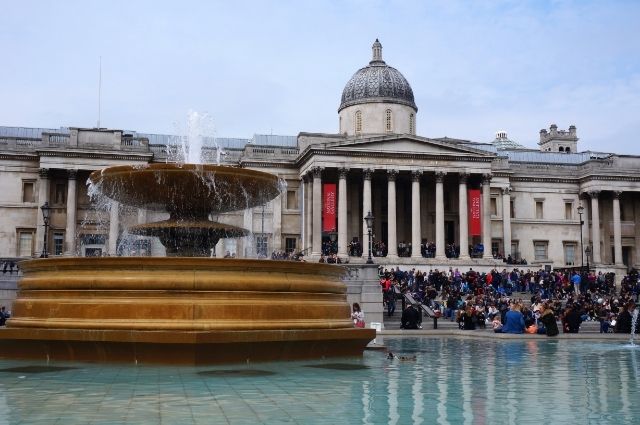 So I content myself with looking at other people's art instead. If you fancy taking a crack at the art market, however, you'd be wise to go and see the National Gallery's current exhibition,
Inventing Impressionism
. It's focused on the life and career of Paul Durand-Ruel, who was not only a very successful art dealer, but is also credited with giving the Impressionists their break and contributing to their immense popularity today.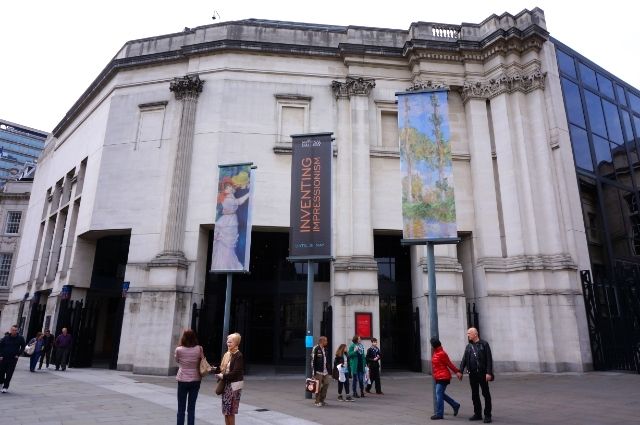 Monet's water lilies and Degas' ballet studio paintings are so well-known and loved now that it's surprising to learn that they were very controversial back in the day. People were so used to traditional ideas of what paintings should look like that they rejected the Impressionists' efforts at first. They considered their work to be lazy and unfinished, the colours unrealistic and wrong and the subject matter frivolous and trivial.
Luckily, Paul Durand-Ruel recognised their potential and, through determination and mad business skills, he helped these "radicals" to challenge existing attitudes and open people's minds. This exhibition is a collection of the masterpieces that passed through Durand-Ruel's hands, either as an agent or a collector.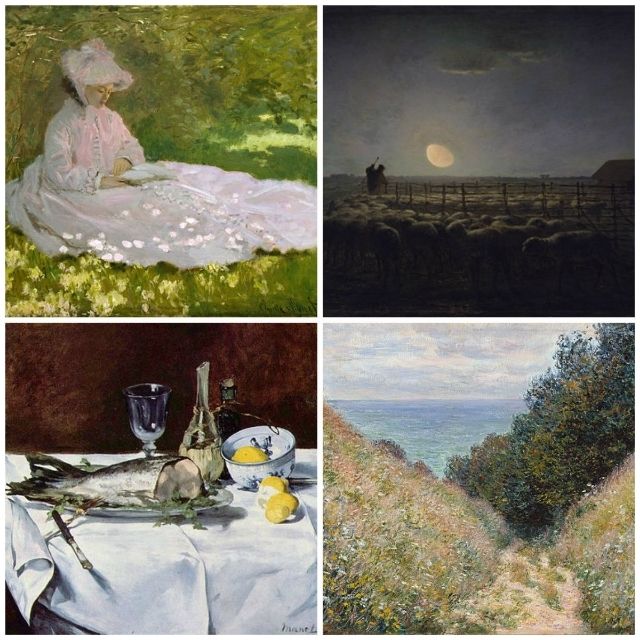 (Springtime by Claude Monet, The Sheepfold, Moonlight by Jean-François Millet, The Salmon by Edouard Manet and Road at La Cavée, Pourville by Claude Monet, all public domain via Wikimedia Commons)
What I liked most about the guy was that he really must have cared about these artists and truly considered their work to be worthy of the public's admiration. He could have dealt solely in established, popular work, but instead he sacrified his commercial interests in favour of his artistic convictions. He took a massive risk, which thankfully paid off and produced one of the most important art movements ever.
The exhibition is ingeniously set out, each room concentrating on a different aspect or era of Durand-Ruel's life. For example, the first room, entitled "At Home with Art", contains family portraits by Renoir and items that decorated his apartment. There's also a nifty booklet that you can annotate with a carefully developed system of symbols to express the scale of your preference for each painting, if you happen to be so geekily inclined. Which I am not. Definitely not. No.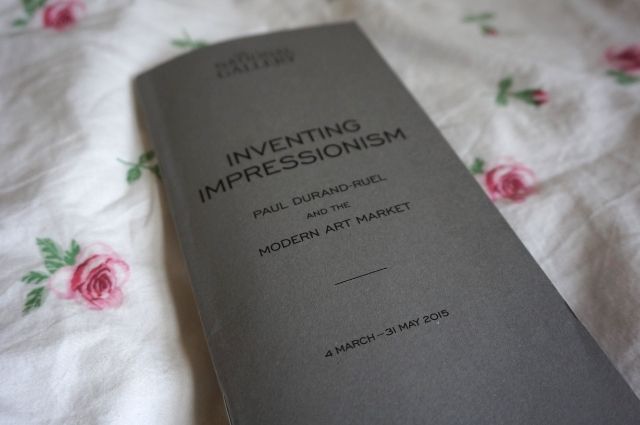 Afterwards, I comforted myself about the fact that a priceless Monet will never pass through my own hands by indulging in some of the other finer things in life - wine and cheese.
Gordon's Wine Bar
is such an institution that I'm pretty sure it features in every London guide book. It's thought to be the city's oldest pub, and was apparently where Samuel Pepys of the Great Plague and Great Fire of London fame lived.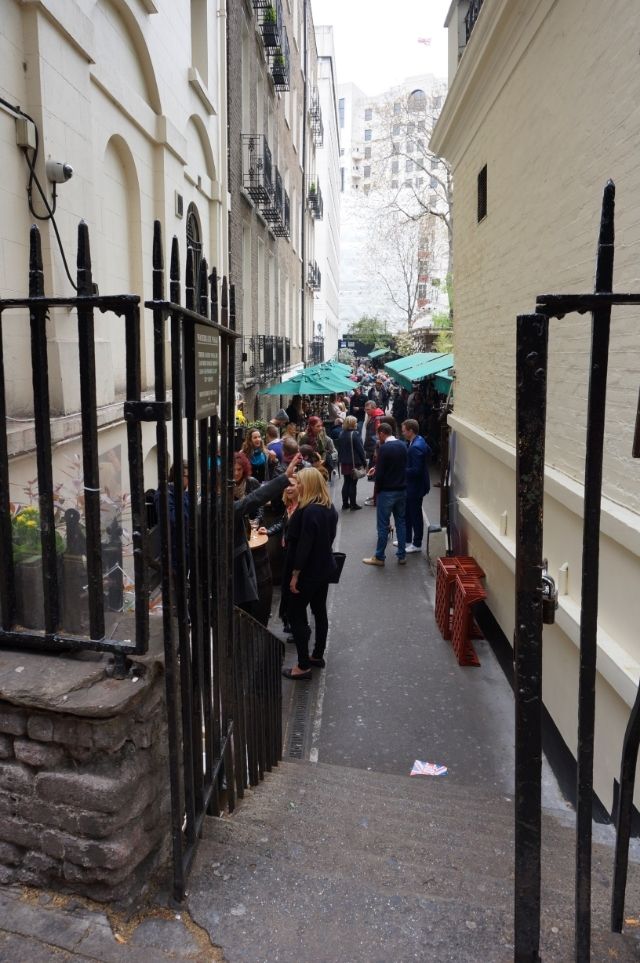 It's a wonderfully secretive little spot, reached by turning left off bustling Villiers Street (a few minutes away from the National Gallery and near Embankment and Charing Cross Road stations) into an almost unnoticable passageway, then descending even further into an underground, wood panelled maze-like space full of dusty wine bottles and old newspaper clippings.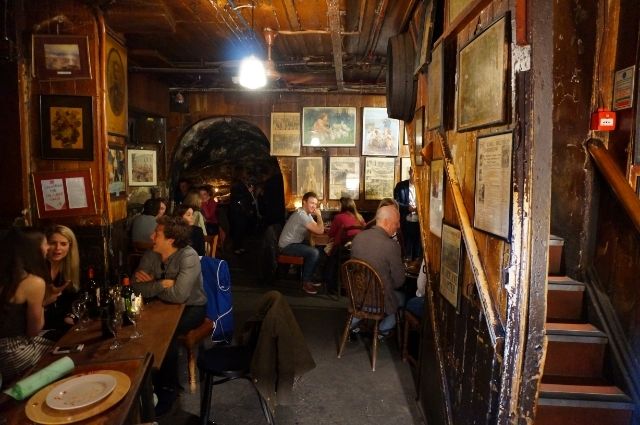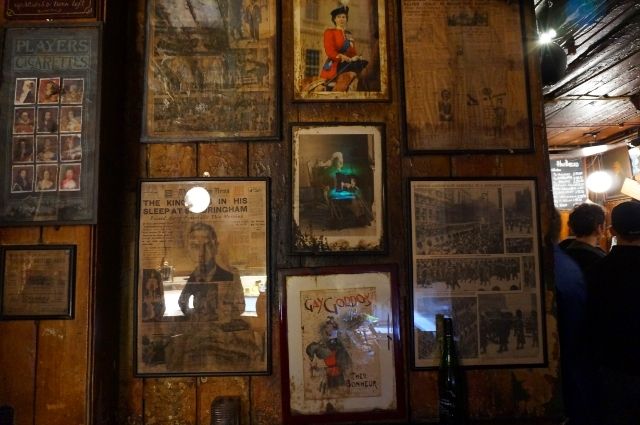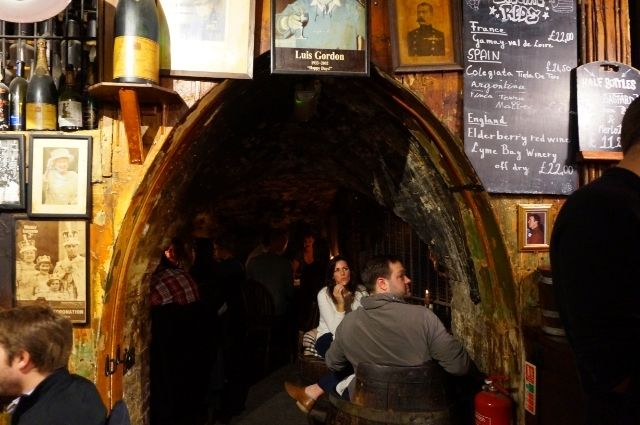 I don't know all that much about wine (although I'm pretty sure that sommelier would be another dream job), but they're really helpful if you need some advice about the 100-strong wine list.
And of course, you can't have wine without cheese. There are so many different kinds of the stuff, as well as cured meats, scotch eggs, pickles that you can pile up as high as you like on your plate and freshly baked baguettes.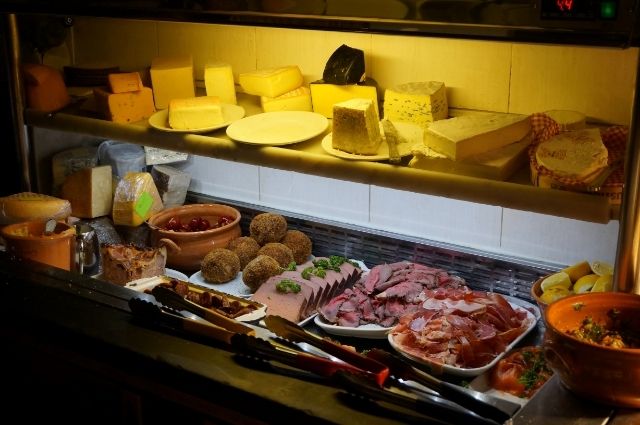 It can be difficult to get a table inside, but luckily they have a huge outdoor space, covered by canvas umbrellas and warmed by halogen heaters. I've sat under there on a rainy day and it was really quite cosy. You may have to wander up and down a couple of times and loiter by a table that looks like it's leaving, but I've never had to wait too long for a seat.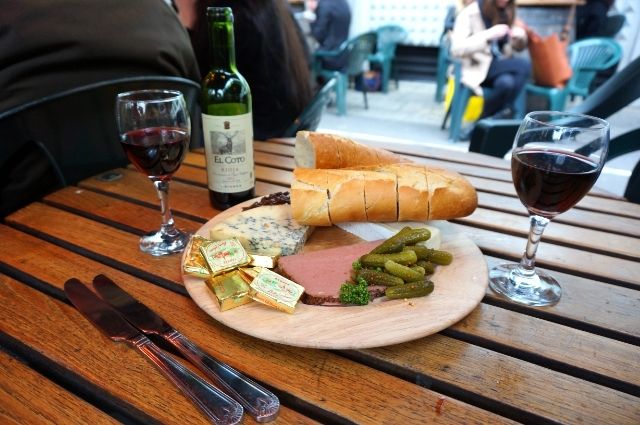 A simple, rustic plate of bread and cheese is one of the most satisfying meals in existence, don't you think? Is there such thing as a cheese dealer? And how do I get to be one??