We got up to a bit of travelling recently, both geographically and temporally, when we went for brunch at
Blackbird Tea Rooms
in Brighton.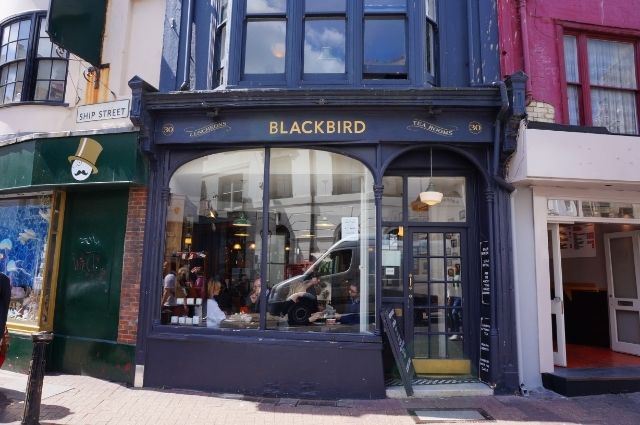 Blackbird has been so well-decked out like an old English tea room that it really feels like the owners have cracked time travel and created some kind of portal back to 1930s Brighton. Every furnishing has clearly been given a great deal of thought, from the mis-matched china to the persian rugs to the sepia family portraits adorning the walls.
Not only is the place as cute as kittens, the food is great too. We both went for smashed avocado on sourdough toast with feta and "optional" bacon (bacon is never optional) because how could we not, but I was also tempted by the Welsh rarebit with roasted portobello mushroom and soft-boiled duck egg. And the cinnamon French toast. And the Eggs Royale. And basically everything else on the menu.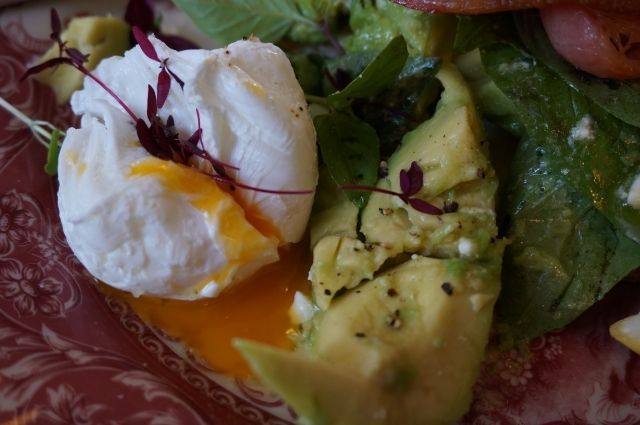 There's a large, well-curated selection of tea, which all comes loose-leaf in pots, accompanied by delicate strainers.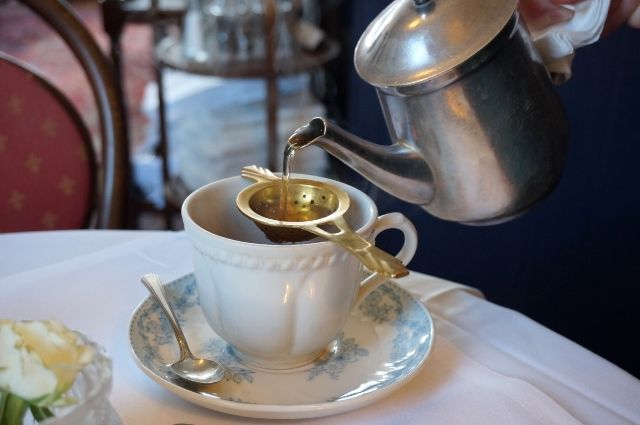 And, of course, there's cake. Huge, frosted, multi-layered things in a variety of flavours. We shared a thick slab each of the banana and pecan and chocolate fudge, which just about fit on the dainty plates.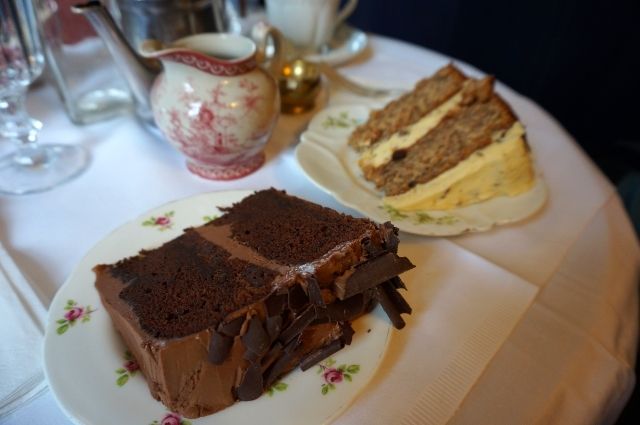 The banana and pecan was definitely our favourite, with its creamy, pecan-studded icing covering a moist, fruity sponge. The chocolate fudge was a bit dry, unfortunately, but maybe we just got the last piece or something.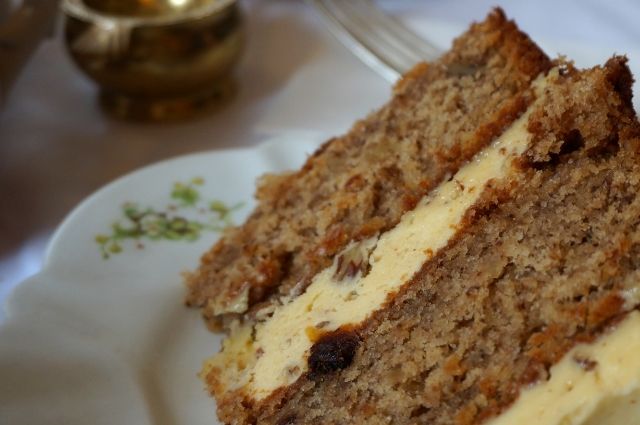 I'm no antique dealer, but to my untrained eye the decor seemed genuine and true to the era. The whole effect is enhanced by the lovingly restored period details of the building itself, like the wooden floors, winding stairs and bay windows. And even the outdoor bathroom hasn't been spared the vintage touch. Reached via a suntrap of a courtyard, it's like a tiny museum...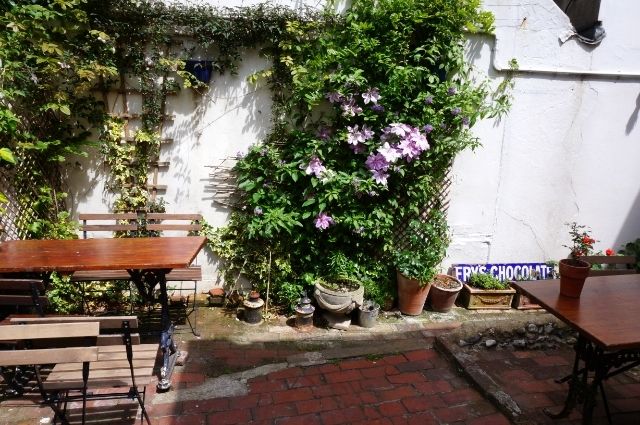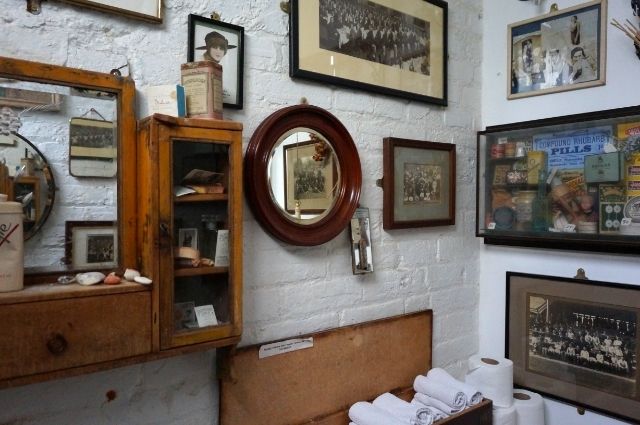 I felt a bit odd taking a photo in the loo, but look at it!
What the owners certainly
have
managed to create is a historical haven in Brighton's winding Lanes, somewhere to head for a brief respite from modern life. So if you happen to be in Brighton and fancy a break from 2015, head to Blackbird Tea Rooms for a cuppa and a slice of cake!