A short time ago, we visited a galaxy far far away when we took part in Secret Cinema's incredible production of
Star Wars: The Empire Strikes Back
. I'm not going to say too much because the less you know the better (the key is in the name), but if you've also got a ticket/are thinking of getting one, I've got a few tips that will hopefully assist you on your journey to new worlds.
Don't let the price put you off. Yes, it's very expensive (me and Tom got ourselves tickets for each other's birthdays), but once you're there you can see exactly where your money has gone and it feels completely worth it. You definitely get what you pay for!
Don't worry if you're not the biggest Star Wars fan in the world. I watched the films as a kid but, besides wishing that Ewoks really existed (and that I could have one), they didn't feature that heavily in my life. I wouldn't consider them the films of my childhood (unlike Tom, who would happily swap me for Chewie if he could), but that didn't lessen my enjoyment whatsoever. It really feels like you've been transported to another planet, which is an incredible experience for anyone whether you know what an AT-AT is or not!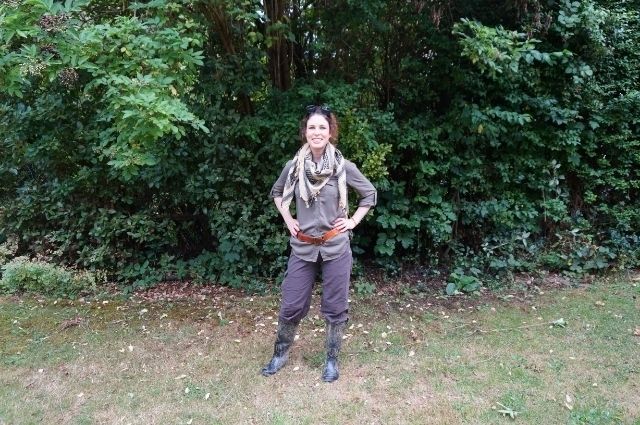 Another tip is to wear a costume. For me, one of the best parts of going to a Secret Cinema event is dressing up. I love planning the outfit, rummaging in charity shops for random items and discovering that I have an old shirt that would work perfectly. There's even a dedicated Secret Cinema shop (at 16 Cheshire Street E2 6EH or
online
)
where you can get specific, more authentic things (like the scarf - you need the scarf). Even the shop assistants are in character, so it's a great place to begin your adventure.
Dressing up also heightens the journey to the event, as you'll have uninitiated people looking at you curiously, trying to work out what's going on, and you will be able to recognise and exchange sly smiles with other ticket holders. Part of the appeal of taking part in a Secret Cinema project is that it's a shared, communal experience. You feel a bit like the privileged member of a secret club and interact with strangers in a way that you never would in ordinary life.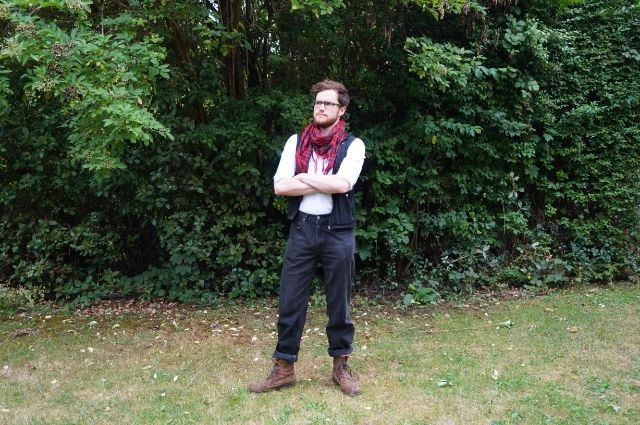 A further recommendation is to arrive early and get involved. What sets a Secret Cinema event apart from simply watching a film at your local screen (besides the set of course) is the opportunity to interact with the characters and be a part of the action. It's exciting, an escape. A chance to experience something beyond the realms of real life. However (and this might be controversial), I think Secret Cinema has gotten a bit too big.
A couple of years ago we went to one of their productions where you don't even know what the film is until you're watching it (it was Miller's Crossing), and the whole thing was small enough for the interaction to be almost constant. We robbed a bank, no less! I had to pretend to faint to create a diversion! This time around though, it felt like there were too many participants and there wasn't enough interaction to go around. You kind of had to be in the right place at the right time and we felt like we never were.
So, try and be the in the first wave of people that are let in and get stuck in straight away. When things start happening (you'll know what I mean), just go for it. Don't explore first. Don't decide to get food as soon as you get in, thinking that you're being clever and avoiding the queues - soon enough there will be queues to get to the actors! That said, remember that it isn't all about the interaction. Even if you spend most of your time wandering around aimlessly or at the edge of crowds (as we did), you're not missing out because it's enough to just marvel at the incredible, detailed set. And then, of course, there's the film itself. Even when you're sitting in front of a screen they manage to draw you in and make you feel like you're in the movie!
When it's all over you won't want to leave and go back to your ordinary life on earth, so my final tip, for coping with the withdrawal, is to go straight home and watch Return of the Jedi immediately.