I've got a thing about tiny stuff. I'm drawn to anything that's smaller than usual, like travel bottles of shampoo, those 50p-sized paella keyrings that you buy as last-minute souvenirs in Spanish airports, puppies, canapés...You get the idea.
So that's why I'm a huge fan of
Slinkachu's
miniscule sculptures, and when I found out that
Andipa Gallery
was exhibiting his work I had to go and have a look. A really close up look.
Slinkachu is a London-based artist who creates teeny sculptures of people doing everyday things, sets them up in the streets, takes photos and then leaves them to the mercy of the elements. The exhibition contains both images of his installations and a couple of real-life sculptural pieces.
All of the photos were shot in London and they show the lilliputian people doing normal London things, like food shopping, jumping in puddles and getting up to a bit of graffiti.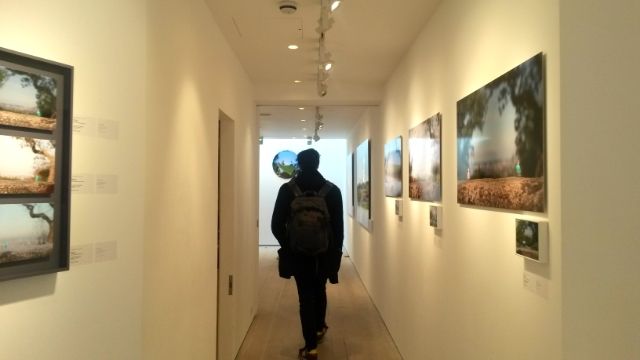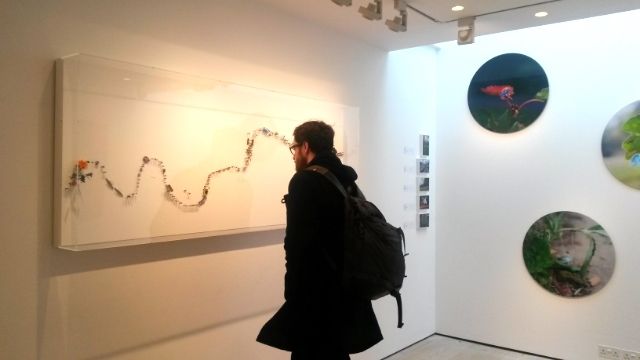 What's really interesting is that beside each image is a smaller photo showing a panned out view of the tiny scene, and you realise that what looked like a beautiful, luscious glade where a couple are frolicking about in a refreshing stream is actually just a mossy growth beneath a dustbin.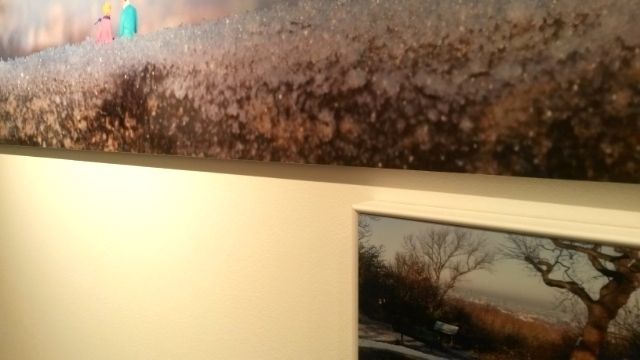 It's a fascinating juxtaposition, which I think is characteristic of London itself. It may be a huge, sprawling, urban metropolis, but you're never too far away from a quiet patch of green - provided you look hard enough. Slinkachu seems to be suggesting that we don't, however, that we are losing touch with nature.
My favourite piece was an installation called "London", which consists of a line of people and objects snaking along a canvas. It's enough of a marvel to see his sculptures in the flesh, as it were, but we were even more impressed when we realised that the line maps out the Thames, and its contents represent the landmarks of London that you find beside the river. So you have a pickled cow where the Tate Modern would be, a group of guys in suits at Westminster, a London Pride bottle top in place of Fuller's Brewery etc...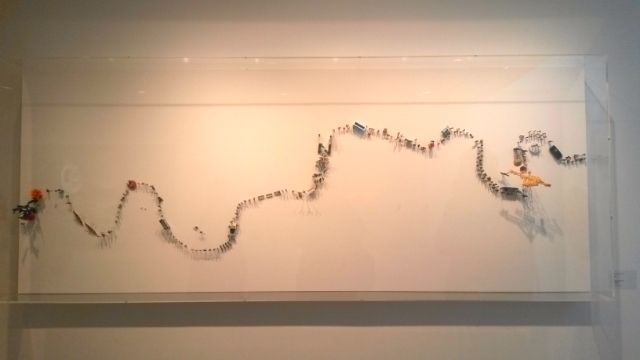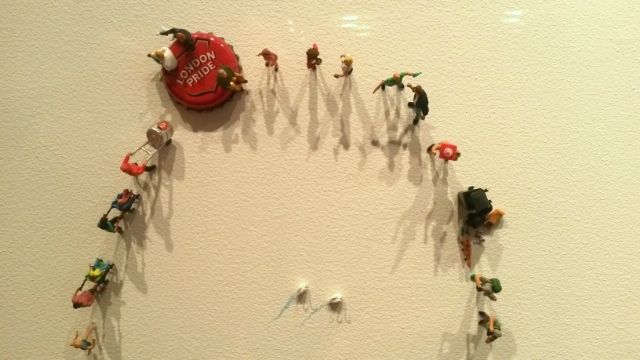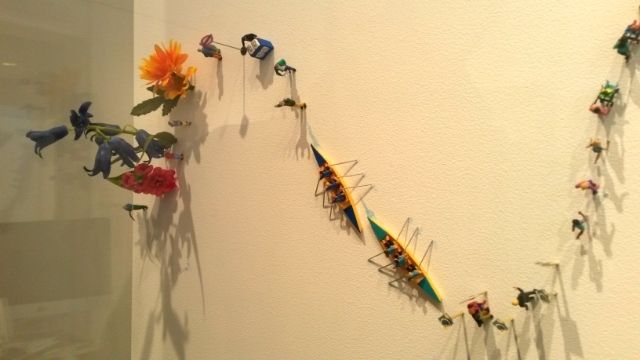 It's a wonderful little exhibition that prompts big thoughts and feelings. It closes on 11 April, so you better go see it quick. If you don't, your only chance to see Slinkachu's work will be to keep your eyes REALLY peeled when you're out and about!
Chelsea isn't my usual haunt, so I had no idea where to go to regain our energy after the gallery. Luckily we came across the
Duke of York Square farmers market
, which provided us with countless snacking options.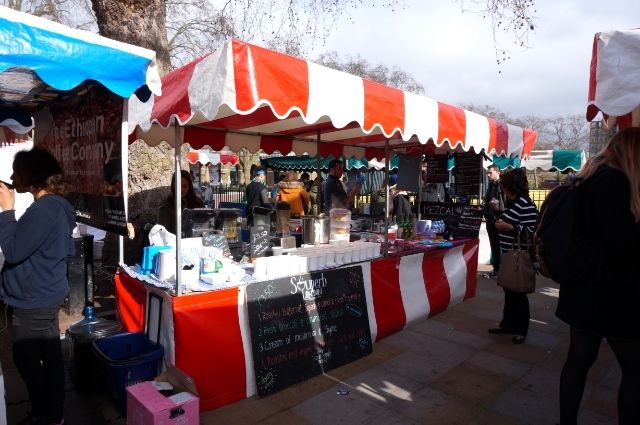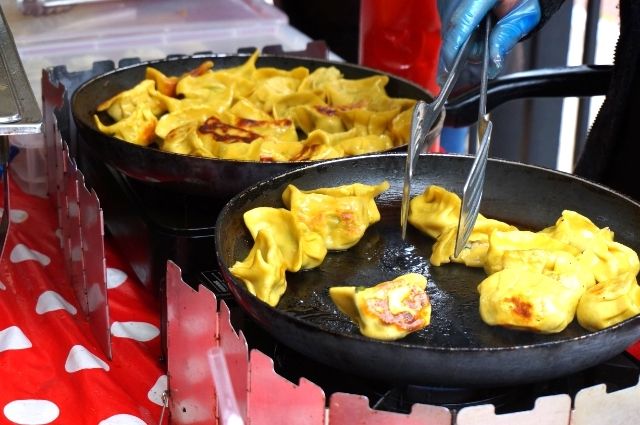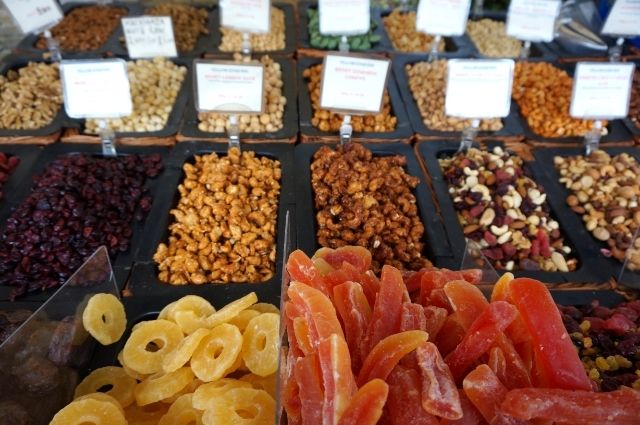 Not only are there stalls selling ready-made, lunch type stuff (burgers and the like), there are also places where you can pick up fresh veg, meat and fish...even oysters, just in case they're on your usual weekly shopping list.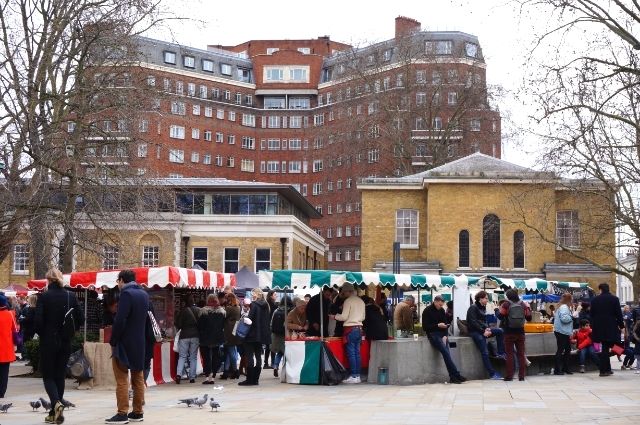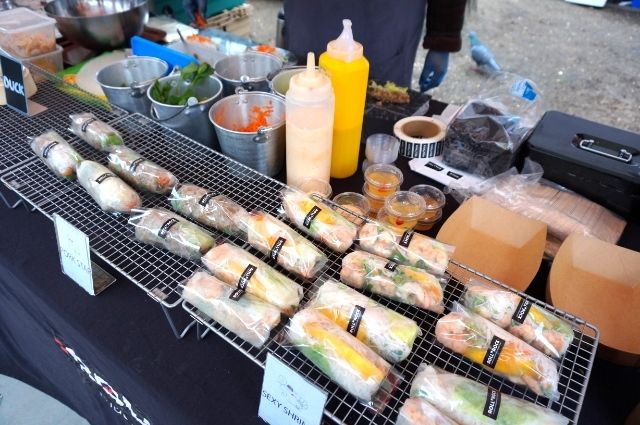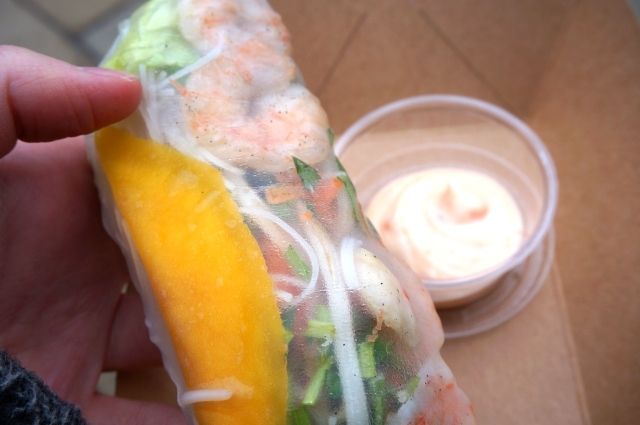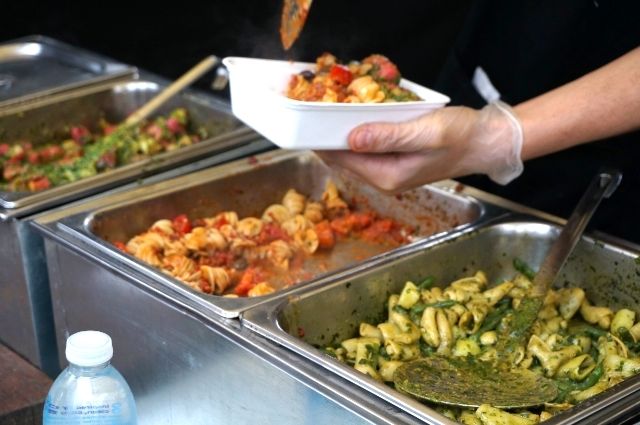 There was a stall selling tiny cupcakes, but surprisingly (or not), my love of small stuff does not extend to cake and we got some rhubarb and lemon curd doughnuts instead.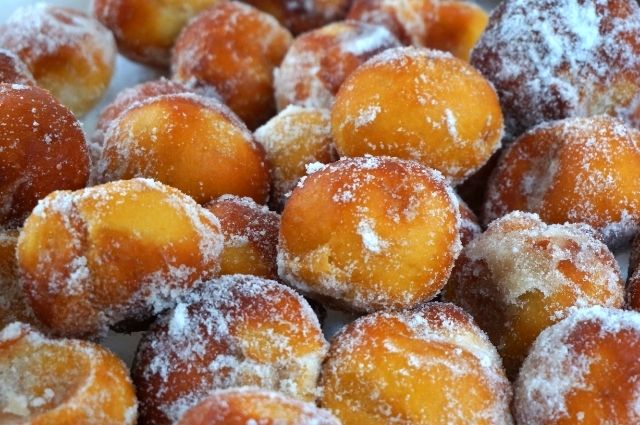 They were still a bit small for my liking though, so we got three.